Lake Olmstead Stadium – Augusta, Georgia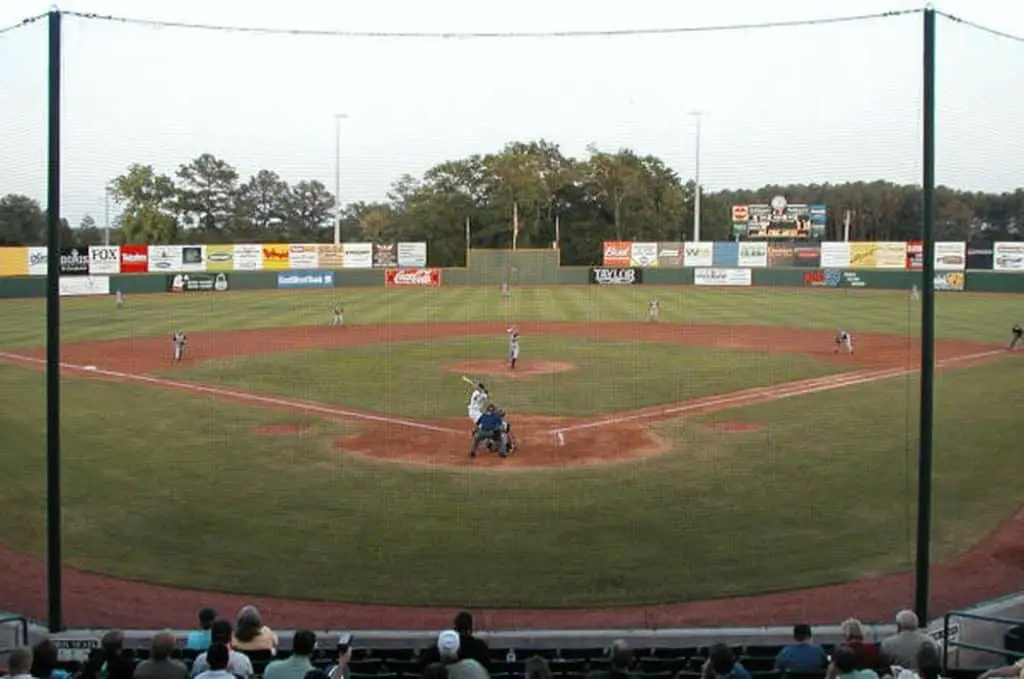 Photos* by Paul Crumlish
Former Notable Players: Bronson Arroyo, Dustin Pedroia, Aramis Ramirez, Hanley Ramirez, and Kevin Youkilis.
Team

Seating Capacity

Dimensions

Year Opened

None
4,822
LF 330
CF 400
RF 330
1995
Mainly known for PGA Masters Tournament, Augusta also boasts more than 100 years of baseball history. Most of it happened on the same site.
Lake Olmstead Stadium was built between 1994 and 1995 season and has replaced Heaton Stadium which previously occupied the same location.
Construction costs at the time reached $3 million.
The stadium was primarily designed as a baseball field, but in recent years it's been transformed into a multi-purpose entertainment center for Augusta and neighboring communities.
The ballpark often serves as a venue for various concerts and events around the PGA Masters tournament.
The full seating capacity of Lake Olmstead Stadium is 4,822 which includes almost 2,500 general admission seats, 830 reserved seats, and almost 1,000 box seats.
The main tenants from 1995 to 2017 were the Augusta Greenjackets. The Class-A South Atlantic League team now plays across the river, at the new SRP Park in North Augusta.
Lake Olmstead Stadium also hosted the Augusta University Jaguars baseball team from 2009 to 2018.
Currently, the stadium's main purpose is hosting entertainment events and there are plans to transform it into an amphitheater.
The stadium has already seen some major live concerts including Bob Dylan's performance in 2006.
---
*Photos Taken On:
April 23, 2003 (Greensboro Bats vs. Augusta GreenJackets)