About Paul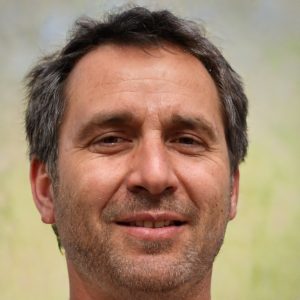 Hey there, fellow baseball fan!
My name is Paul, and I am thrilled to welcome you to Little Ballparks, my personal website dedicated to all things baseball and softball.
What connects me to baseball?
I've been involved with baseball for as long as I can remember and my love for the sport runs deep.
Like most of us, I first caught the baseball bug playing catch with my father and then moved on to play Little League and high school baseball. I've spent countless hours in batting cages and on the field, dreaming of making it big but, of course, lack of talent got in the way.
However, working with some great coaches helped me develop a deep appreciation for the game and learn its intricacies.
Although my playing career didn't last long, my passion for baseball grew even stronger and I've spent a good part of the past three decades visiting numerous MLB and Minor League ballparks, enjoying the games and soaking up the unique baseball atmosphere and excitement.
The idea behind Little Ballparks
The idea behind starting Little Ballbarks was to create a place where I can share the experience and knowledge of the game I've gained over the years.
This site should be a one-stop-shop for all thing baseball and softball and a valuable resource for both newbies and more experienced fans, players, and coaches.
I will look to provide extensive guides on pitching, hitting, and fielding techniques, equipment reviews, as well as the latest news and developments from the sport we all love so much.
And to ensure that you're getting the best advice and guidance, I regularly consult with other experts in the field and link to reputable external sources.
Above all, I want Little Ballparks to be a place where baseball enthusiasts such as myself can gather and share a love for the game,
My goal is to, together with my readers, develop a community where we can exchange our experiences and insights and discuss everything going on in the sport.
So, I welcome and encourage any engagement and feedback from my readers, and invite you to join this community so we can learn and grow together!
Contact
If you'd like to get in touch with me, email me at [email protected].