Coca-Cola Field – Buffalo, New York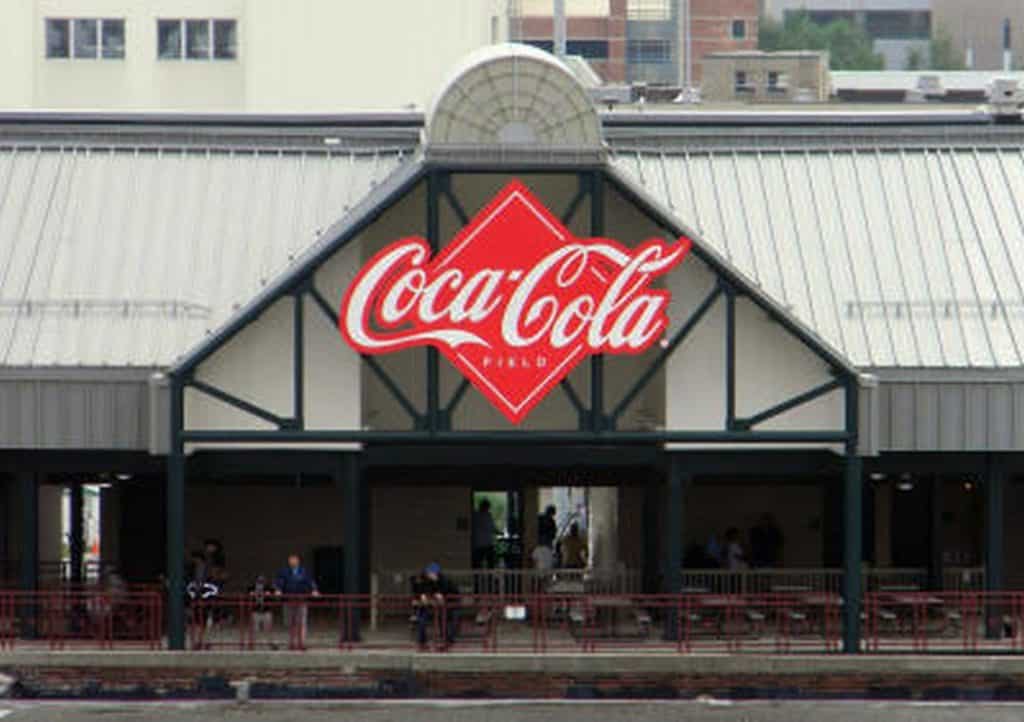 Photos* by Paul Crumlish
Former Notable Players: Sean Casey, Bartolo Colon, Brian Giles, Danny Graves, Steve Karsay, and Richie Sexson.
Opened in 1988, the home of the Buffalo Bisons was known under several different names throughout its history.
Initially called the Pilot Field, the ballpark is today called Sahlen Field. Before the local meat-packing company bought the naming rights in 2019, the stadium carried the name of Coca-Cola for ten years.
Built to replace the former Bisons' home, War Memorial Stadium, it was the biggest Triple-A ballpark at the time, seating 16,600 people.
The construction of cost a total of $46 million. The new stadium was a part of the efforts to bring a Major League franchise to the city.
However, Buffalo was passed over in 1993 MLB expansion. Still, local fans had a chance to see live MLB action, as Toronto Blue Jays used Sahlen Field as their temporary home during the Covid-19 pandemic in 2020 and 2021.
The stadium was designed by Populous (named HOK at the time) as the first retro-classic ballpark in the country.
The same architectural firm will later use experience from Buffalo to design Oriole Park in Baltimore.
Besides the Bisons and Blue Jays, Sahlen Field was also home to the Buffalo Nighthawks female baseball team and Empire State Yankees.
The field was also often a venue for live concerts and professional wrestling and other major events such as Universiade and Triple-A All-Star Games.
---
*Photos Taken On:
July 13, 2002 (Syracuse SkyChiefs vs. Buffalo Bisons)
June 26, 2011 (Norfolk Tides vs. Buffalo Bisons)