War Memorial Stadium – Buffalo, New York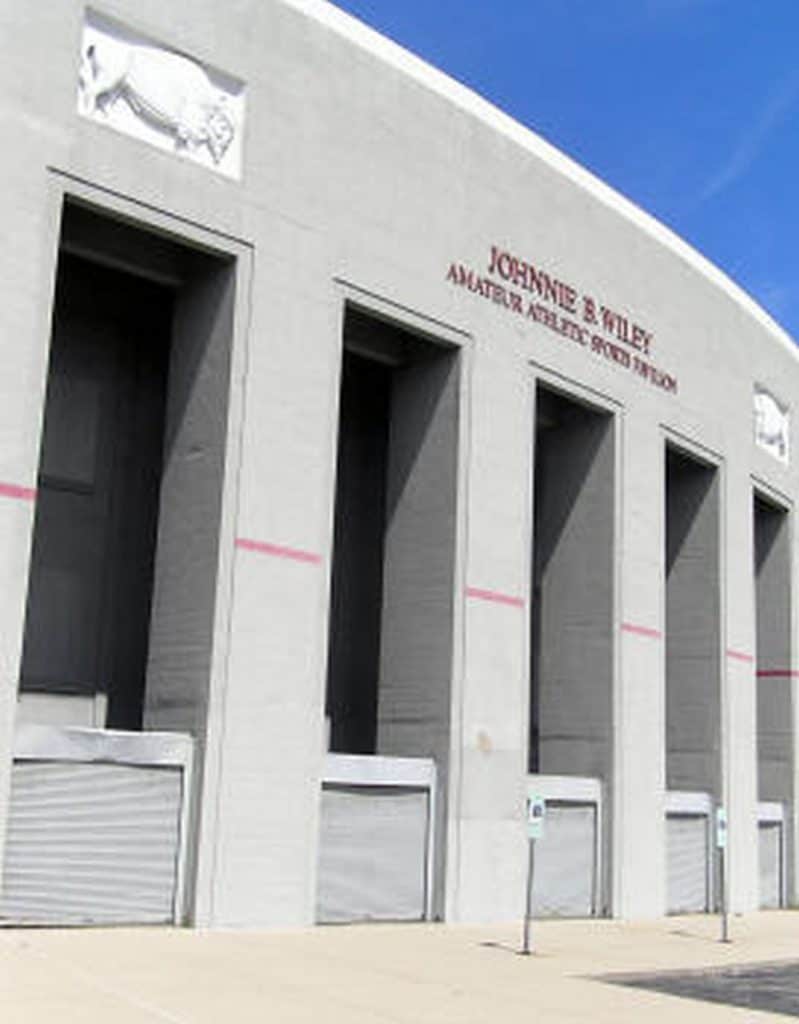 Photos* by Paul Crumlish
Former Notable Players: Johnny Bench, Steve Farr, Ferguson Jenkins, Cleon Jones, Hal McRae, and Tony Pena.
| | | | |
| --- | --- | --- | --- |
| Team | Seating Capacity | Dimensions | Year Opened |
| None | 46,201 | | 1937 (Demolished 1988) |
Nicknamed "the Rockpile", War Memorial Stadium hosted the Buffalo football, baseball and soccer franchises for over 50 years.
The venue opened in 1937 and was named Roesch Memorial Stadium and was also known over the years as Grover Cleveland Stadium and Civic Stadium. The original seating capacity was 31,075.
In the early years, the stadium mostly hosted college football and car racing. In 1947, it became home to a local professional football franchise that eventually became the Bills.
The first baseball team to play at the War Memorial Stadium was the Buffalo Bisons in 1961.
In an effort to accommodate both football and baseball games, the race track was removed in 1960 while the capacity was expanded to 46,201 in 1965.
The Bisons played there until 1972 when the franchise was relocated to Winnipeg. Soon after, in 1972, the Bills also left the venue to move to the new stadium.
The years of bad maintenance earned the War Memorial stadium its "Rockpile' nickname and it remained vacant until 1979 when the reformed Bisons baseball team moved in.
They remained there until 1987. One year later, the stadium was demolished, and the community sports complex took its place.
During its years of existence, War Memorial Stadium became a part of sports cinema history. The 1983 movie starring Robert Redford, The Natural, was filmed at the venue.
---
* Photos Taken On:
August 12, 2005