The Diamond – Richmond, Virginia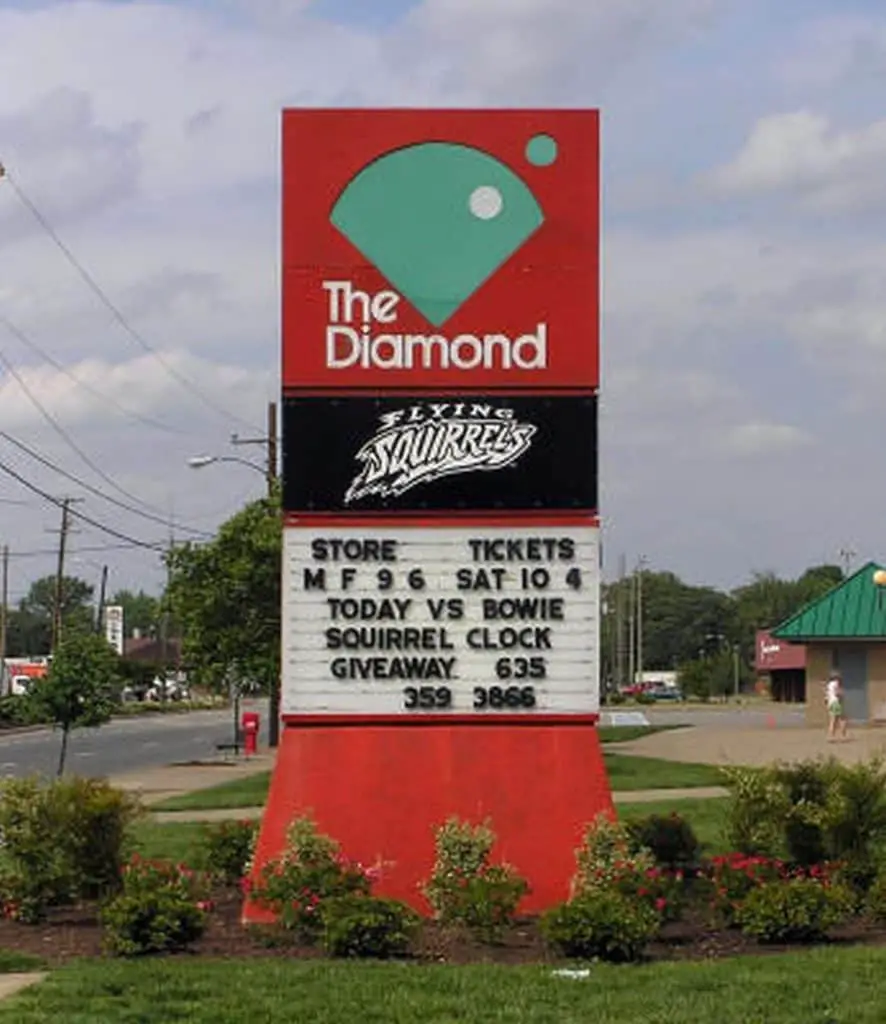 Photos* by Paul Crumlish
Former Notable Players: Tom Glavine, Ryan Klesko, David Justice, Chipper Jones, Javier Lopez, and Mike Stanton.
The Diamond in Richmond, Virginia is a typical ballpark from the latter part of the 20th century, the kind we don't see anymore in the minors.
A huge concrete stadium surrounded only by the parking lot and I-95 highway stands in contrast to more intimate modern Minor League ballparks.
The Diamond opened in 1985 replacing the demolished Parker Field.
The previous ballpark was built in 1934 and converted for baseball in 1954. The current owner of the stadium is the City of Richmond.
The Parker Field hosted the Richmond Braves who continued to play at the new stadium up until 2008.
After the Braves relocated to Georgia, The Diamond got its new tenants, Richmond Flying Squirrels.
As they moved in, the new team invested $1.5 million in renovations. The upgrade included replacing old aluminum benches at the lower level with 3,200 seats.
In addition, new tenants remodeled the offices and added new-look batting cages and a modernized scoreboard.
Currently, the stadium seats 12,134 people. However, the capacity is reduced for Flying Squirrels games as the advertising boards cover a part of the upper deck.
Besides Flying Squirrels, currently competing in the Double-A Northeast, The Diamond is also home to the Rams, the Virginia Commonwealth University baseball team.
The stadium hosted the Rams since it opened, in 1985.
---
*Photos Taken On:
June 30 & July 1, 2001 (Charlotte Knights vs. Richmond Braves)
May 4, 2002 (Scranton/Wilkes-Barre Red Barons vs. Richmond Braves)
April 26, 2003 (Charlotte Knights vs. Richmond Braves)
May 3 & 4, 2008 (Louisville RiverBats vs. Richmond Braves)
May 1, 2010
April 15, 2012 (Altoona Curve vs. Richmond Flying Squirrels)