Telus Field – Edmonton, Alberta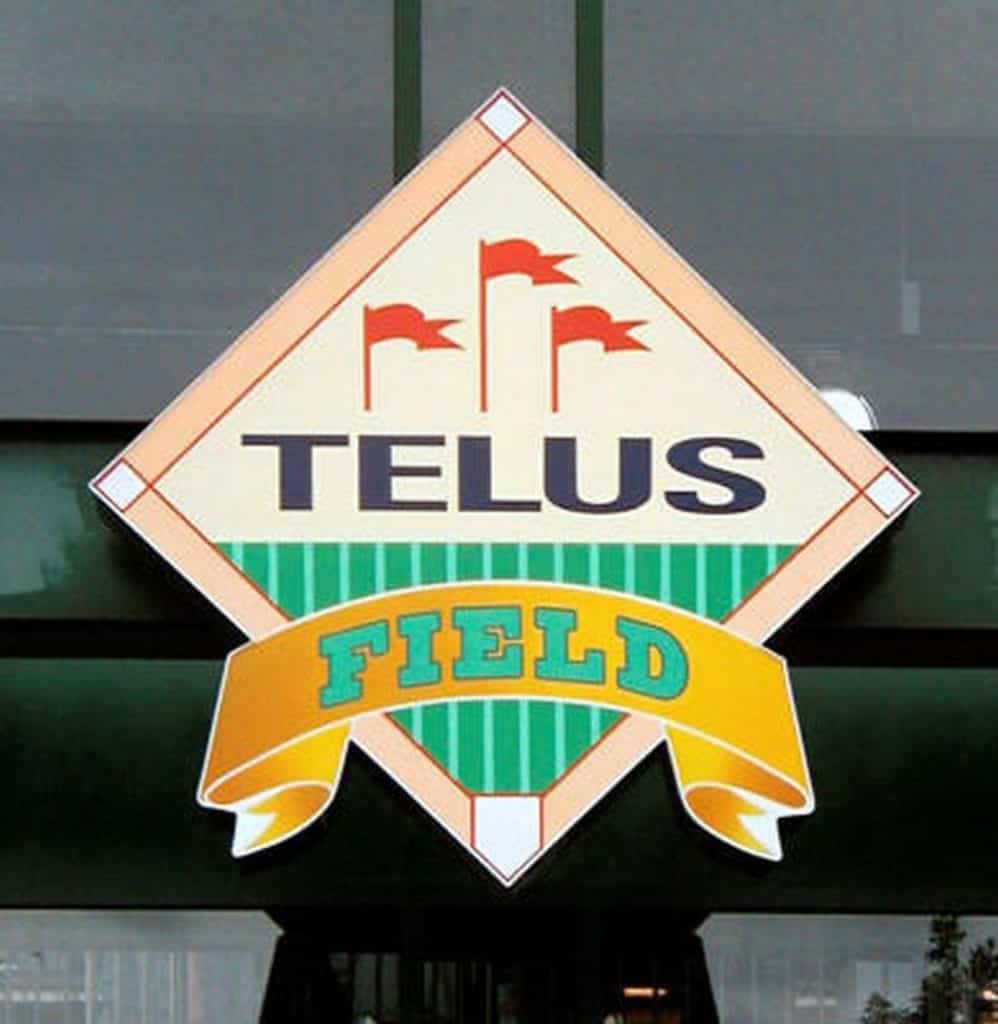 Photos* by Paul Crumlish
Former Notable Players: Ron Kittle.
Telus Field (now known as RE/MAX Field) is known for being the northernmost professional ballpark on the continent.
It sits in the north of the North Saskatchewan River Valley in the Edmonton neighborhood of Rossdale.
The stadium was built in 1995 on the site of the old John Ducey Park.
Originally, the naming rights were bought by Telus telecommunications company in a 14-year deal.
However, the stadium continued to carry that name until 2016 when it was changed to Edmonton Ballparks.
In 2017, the field was renamed to RE/MAX Field after the Edmonton Prospects who were the tenants at the time.
The ballpark hosted several Minor League and independent teams including the Trappers, Capitals, and Fort McMurray Giants.
The Prospects were the last active team to play in the stadium. Starting with the 2021 season, the new primary tenant will be the West Coast League team, Edmonton Riverhawks.
After the last renovation, the stadium features natural grass in the outfield and artificial FieldTurf in the outfield.
It helps with the maintenance in the cold climate, but also allows the infield to recover faster, especially considering that the stadium often serves as a concert venue.
The seating capacity of RE/MAX Field is 9,200.
---
*Photos Taken On:
June 11 & 12, 2004 (Las Vegas 51s vs. Edmonton Trappers)