MCU Park – Brooklyn, New York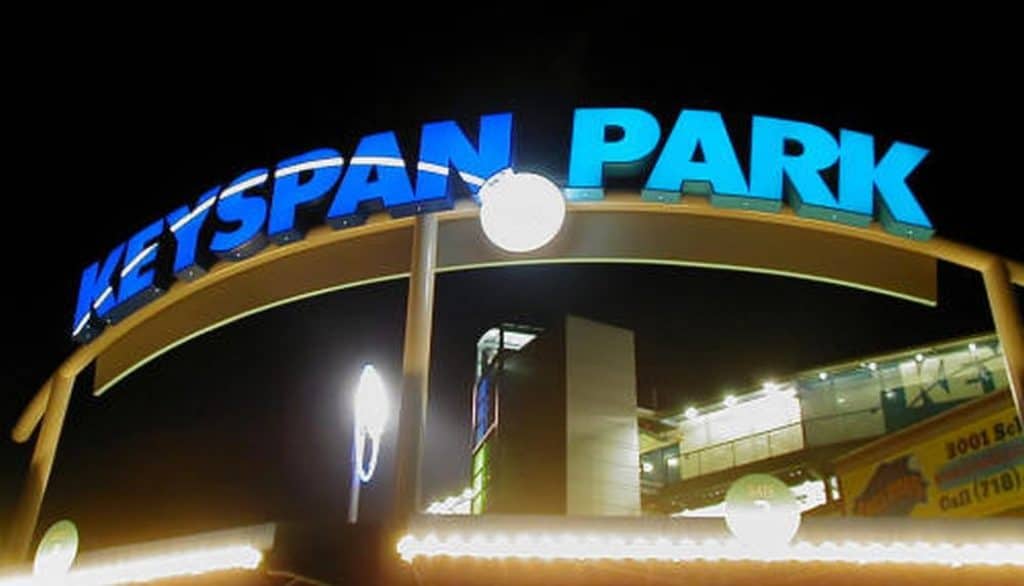 Photos* by Paul Crumlish
Former Notable Players: Scott Kazmir
Team

Seating Capacity

Dimensions

Year Opened

Brooklyn Cyclones
7,000
LF 315
CF 412
RF 315
2001
Formerly known as MCU Park and KeySpan Park, Maimonides Park is home to the Mets' minor-league affiliate, the Brooklyn Cyclones.
Besides Cyclones, who are a primary tenant, the stadium also hosted a couple of other baseball, soccer, rugby, and football teams.
The ballpark was built in 2001 on the site of the famed Steeplechase amusement park in Coney Island. The current seating capacity is 7,000 while there is also a 2,000 standing room.
The Cyclones games are usually sold-out as they're the first professional baseball team in the borough since the Dodgers' departure in 1957.
What makes this ballpark special is how well it's integrated into its neighborhood. Fans at the game can enjoy the sight of Astroland amusement park over the left field fence.
The view over the right field view includes the legendary boardwalk and the ocean.
Unlike most of the other minor-league venues, Maimonides Park offers fans more than just a sporting event.
The front of the park features several restaurants, retail space, and a souvenir store.
The ballpark suffered substantial damage during Hurricane Sandy in 2012. As a part of the renovation, the natural grass field was replaced with synthetic FieldTurf.
---
*Photos Taken On:
July 21, 2001 (Auburn Doubledays vs. Brooklyn Cyclones)