Golden Park – Columbus, Georgia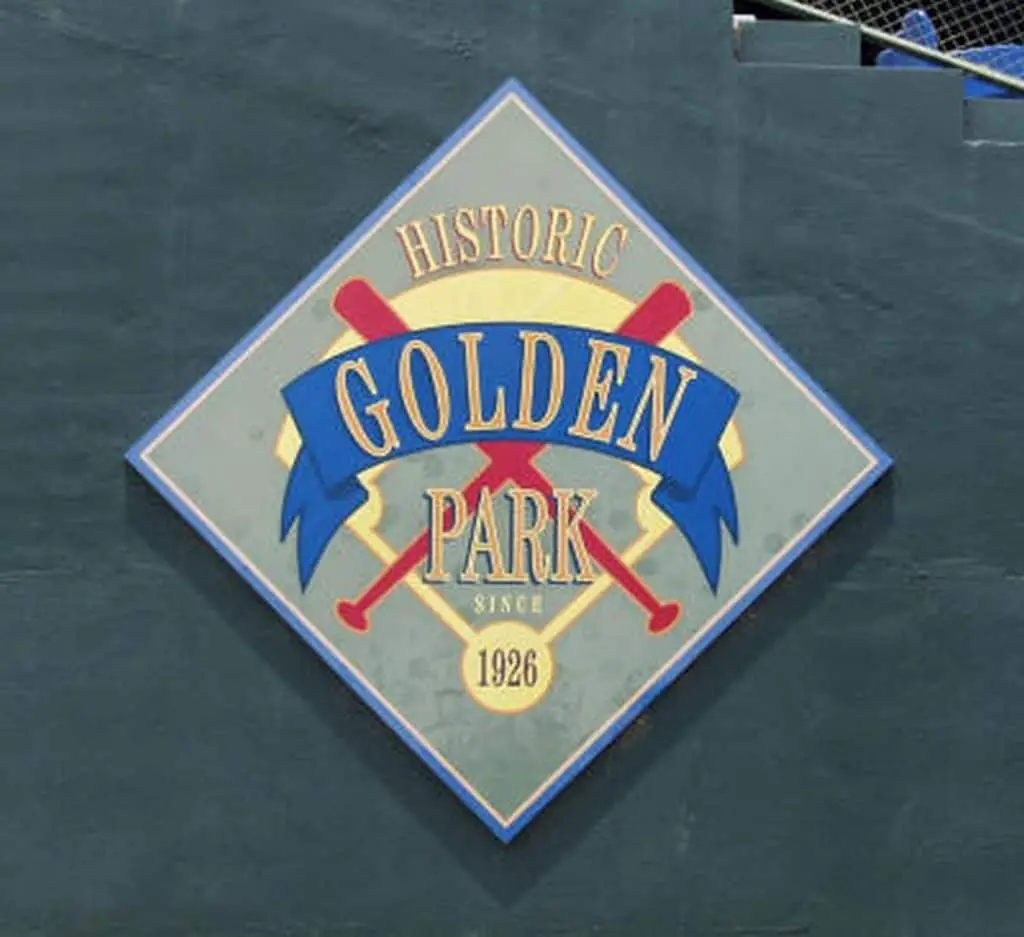 Photos* by Paul Crumlish
Former Notable Players: Russell Branyan, Jeremy Hellickson, Matt Kemp, Victor Martinez, C.C. Sabathia, and Jaret Wright.
Team

Seating Capacity

Dimensions

Year Opened

Chatt-a-Hoots
5,000
LF 330
CF 415
RF 330
1994
Originally built in 1951, Golden Park in Columbus, Georgia is situated at a picturesque location near the eastern bank of the Chattahoochee River.
The stadium was named in the honor of Theodore Earnest Golden, a local businessman who was the driving force behind town getting its first South Atlantic League team.
The original users were the Columbus Cardinals who played at the Golden Park from 1951-1955.
Throughout its history, this ballpark hosted numerous other Columbus baseball teams competing in various minor leagues.
Among others, the Cardinals, the Foxes, the Astros, Redstixx, and Catfish. Since 2021, Golden Park hosts Columbus Chatt-a-Hoots.
Golden Park is one of the rare ballparks in the country that can pride itself on being a part of the Olympics' history.
It hosted the softball competition in the 1996 Olympic Games. In preparation for this event, the stadium went through a major reconstruction in 1994.
The original baseball field dimensions were restored in 1997, but many of the upgrades remained. The grandstand is covered and features folding chairs in the boxes and reserved seating.
The seating in the general admission areas features metal benches.One of the main draws of Golden Park is its wonderful surrounding.
Numerous beautifully landscaped sidewalks lead from the red-bricked stadium building to the nearby Chattahoochee River.
---
*Photos Taken On:
June 16, 2002 (South Georgia Waves vs. Columbus RedStixx)