Doubleday Field – Cooperstown, New York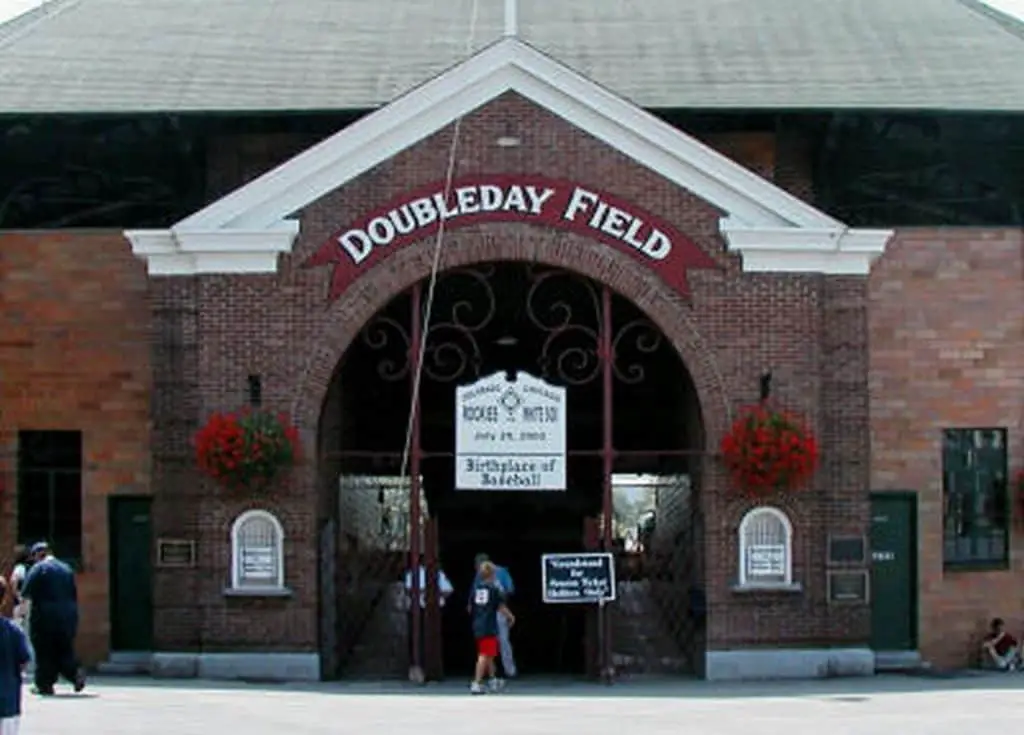 Photos* by Paul Crumlish
Former Notable Players: None
Team

Seating Capacity

Dimensions

Year Opened

None
9,791
LF 296
CF 390
RF 312
1939
Doubleday Field in Cooperstown, New York is an old-school, no-frills ballpark situated at most historic sites in baseball.
The stadium is on the grounds of Elihu Phinney's farm which is often referred to as the birthplace of baseball.
It's said that Abner Doubleday, the supposed inventor of America's favorite pastime, used to play the game there.
To honor this great man, the Doubleday Field carries his name. The National Baseball Hall of Fame and Museum is only two blocks away from the ballpark.
The first, basic version of the ballpark was built in 1920. Four years later, a wooden grandstand was added to the ground.
In 1939, a part of WPA, the stadium received a major upgrade, including steel and concrete grandstand, additional wooden bleachers, and field grading.
It was also the year when the first Hall of Fame game took place at the Doubleday Field.
The field hosted this annual game between two Major League teams which accompanied the Hall of Fame induction ceremony every summer until 2008.
The stadium hasn't changed much over the last 50 years. The main grandstand features no individual seating, only benches with backs.
Doubleday Field has no lights which is the main reason why it never had a professional team as a permanent tenant.
Still, the field hosts amateur and American Legion teams, as well as the Cooperstown Hawkeyes competing in the Perfect Game Collegiate Baseball League.
---
*Photos Taken On:
July 27, 2002 (Auburn Doubledays vs. Oneonta Tigers)