Do Baseball Players Wear Cleats? (Solved!)
Just like in any other sport, wearing the right type of shoe on the baseball field is extremely important.
It's crucial for your safety and optimal performance.
Wearing just any pair of shoes can lead to injuries and hinder your ability to perform at your best.
In baseball, proper shoes have particular importance as the game is played on dirt and grass, especially with the way baseball players move.
The game of baseball involves short sprint bursts, stopping while at full speed, and sudden changes in direction.
All this wouldn't be possible without shoes that provide a solid grip and superior traction.
The type of shoes worn for baseball is not always clearly visible while watching a game on TV.
So, many people wonder do baseball players wear cleats as athletes in some other sports do.
Below, I'll answer this and any other questions you may have about baseball shoes.
Do Baseball Players Wear Cleats?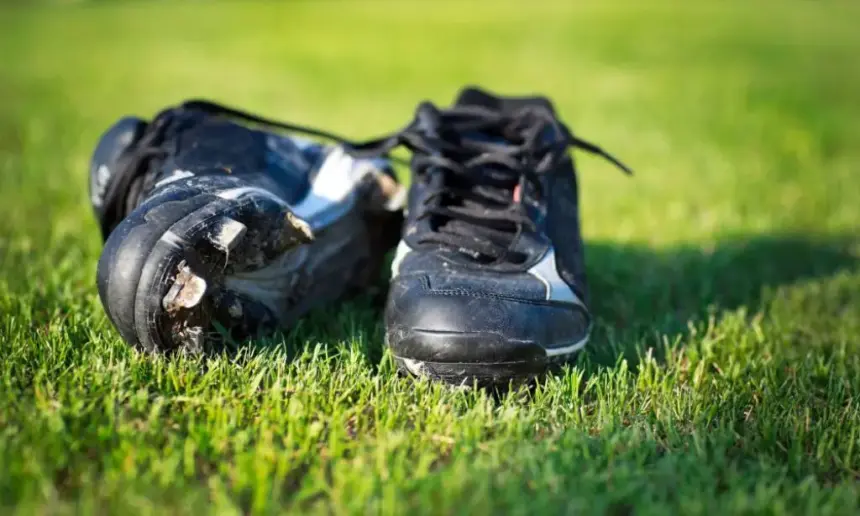 Nowadays, it's hard to imagine a baseball player without cleats. They have become an irreplaceable part of baseball gear.
Cleats were first introduced in baseball in the 1860s and have gone a long way since. As the game developed and new types of surfaces appears, the cleats also evolved.
Even today, there are still plenty of innovations being made to make players more safe and comfortable on the field.
Why Do Baseball Players Wear Cleats?
In baseball, cleats serve a couple of important purposes. The game involves a lot of swift movements, often made in a split of a second.
Thanks to the grip they provide, cleats allow players to move smoothly with additional speed and explosiveness.
Furthermore, cleats provide extra comfort to the players. Baseball games last longer than in most of the other sports.
During the game, players spend a lot of time just standing, only to be engaged in sudden and quick short runs.
This can be rather taxing on the feet, and cleats can help players feel good and comfortable throughout the game.
Finally, cleats also have an important protective role.
They add grip and help players maintain balance and get better footing which reduces injury risks.
What Kind of Cleats do Baseball Players Wear?
Depending on the large, level of competition, and player surface, baseball players wear several different types of cleats.
Metal Cleats
No products found.
No products found. are the ones with metal spuds attached to the sole of the shoe. Their advantage is that they can dig hard into grass infields or dirt.
This provides better traction than any other type of baseball cleats. They allow players to easily take off or slow down from full speed.
The drawback is that they carry the most injury risk which is why they're not allowed in most of the youth leagues.
Also, they can wear out pretty fast when worn on any other surface except dirt or grass.
Molded Plastic Cleats
No products found.
Molded cleats have plastic or rubber spikes permanently attached to the sole of the shoe. They are cheaper and more durable than metal cleats but still provide traction and stability.
No products found. can be used on a variety of surfaces, including concrete or asphalt without the risk of wearing down.
They're perfect for mud or softer soil as they don't dig in too deep and prevent players from getting stuck.
They're often a cleat of choice in youth leagues.
Turf Cleats
No products found.
Baseball turf cleats are mostly used when playing on artificial surfaces as other types of cleats may damage and tear up the turf.
Additionally, metal and plastic cleats don't provide a solid grip on these surfaces which can lead to injuries.
No products found. give a good amount of traction on artificial surfaces and are very light and comfortable.
This is why they're often used for training, both on and off the field.
Different Cleat Heights
Baseball cleats also differ by their height. This refers to how much the material is raised to the ankle.
Low-top cleats have a low profile and give the players the most agility and mobility. However, they provide the least amount of protection to the ankle. Low-tops are also the lightest cleats due to the less material being used for their production.
Mid-top cleats are sort of a middle ground between low-tops and high-tops. They provide some ankle protection while still being relatively light and allowing players to move freely.
High-top cleats are used by players who need extra protection and support for their ankles. They're often helpful for athletes coming back from an ankle injury. Still, they're the heaviest of all three types and a high ankle profile restricts the movement a bit.
Why Do Baseball Players Wear Metal Cleats?
While plastic cleats have their advantages, at the higher levels of the game, metal cleats are usually the norm.
They help players dig deeper into the ground, providing more traction. This allows players to slow down and accelerate faster and better control their movement.
Also, metal cleats help pitchers and batters dig deep into the mound and batter's box, respectively.
This way, they gain more stability and don't slip when pitching or hitting. Lately, some big leaguers have begun to use plastic instead of metal cleats.
While they're aware that they may lose some torque when running or changing direction, they feel that lighter plastic cleats will help them prolong their careers.
What Age Do Baseball Players Wear Metal Cleats?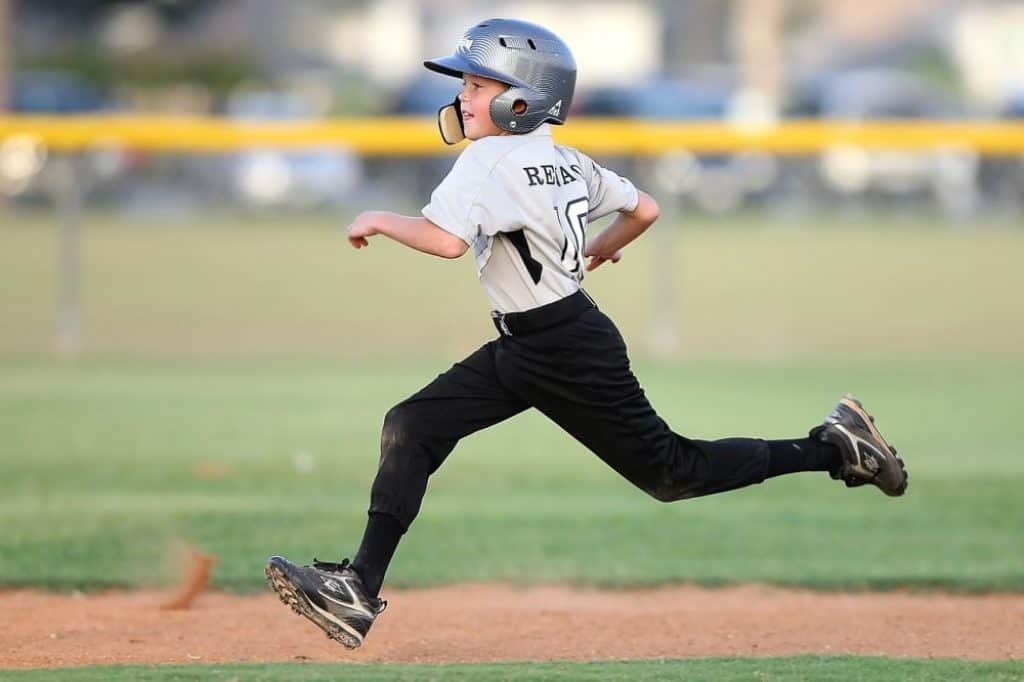 In addition, metal cleats don't make much difference until players get older and stronger, as extra weight helps spikes sink deeper into the surface.
At around the age of 13, young players gain enough bodyweight to make wearing metal cleats worthwhile.
Furthermore, Little League specifically prohibits the use of metal cleats.
Conclusion
Same as other parts of baseball equipment, cleats can help players perform better and increase the safety of everyone involved in the game.
However, this is only true when the players use a proper pair of cleats.
Different playing positions, ages, playing surfaces, or competition levels, all require different types of cleats for them to be useful.
With all different kinds of cleats available, it's important to do your homework and find the right shoe for you or your kid.
A bad-fitting cleat or the one that is not appropriate for a certain league can do more damage than good.