How to Pack A Softball Bat for Flight? (Answered!)
Taking your softball equipment with you on the trip is easy when you're traveling by car.
All you have to do is pack and make sure everything fits in the trunk. However, some issues arise when you have to fly somewhere.
Especially when it comes to taking a bat with you on a flight, as they can be interpreted as weapons.
As we all know, TSA has very strict regulations about those things and many people are not sure whether these rules include bats or not.
The last thing you want is to reach your destination without your trusted bat. So, it's best to do some research in advance.
Learning how to pack softball bats for flight and whether the bats are even allowed on planes may save you the hassle as you board your plane.
To help you out, I'll lay out the most important information on this below.
So, let's dive in!
Are Softball Bats Allowed On Airplanes?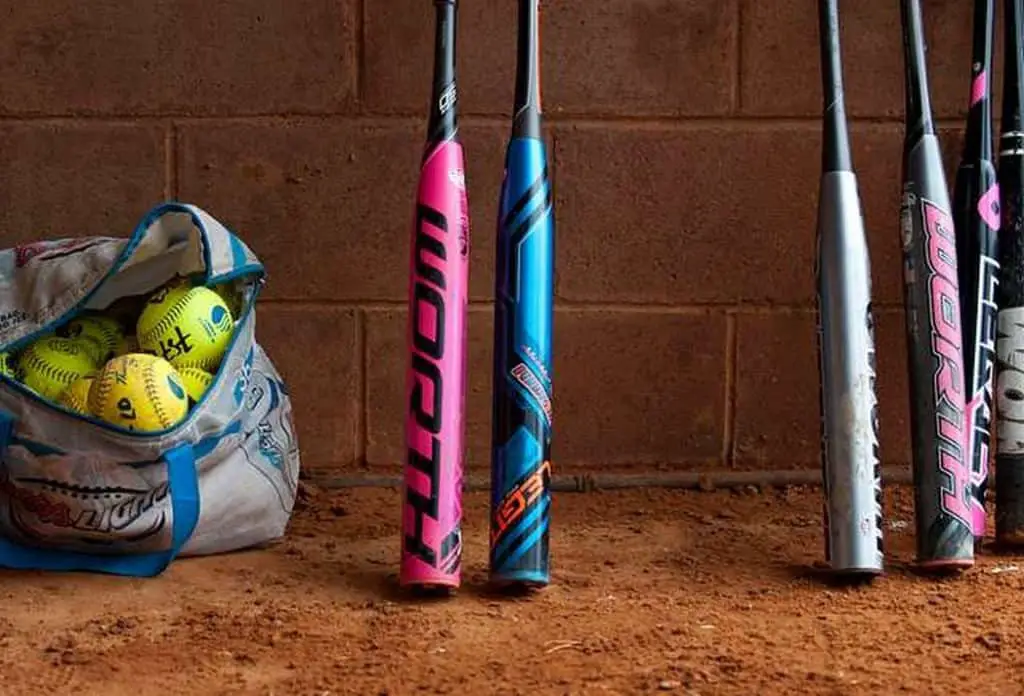 Even though you likely wouldn't think of using it for those purposes, airplane and airport security can consider your bat to be a weapon.
For that reason, TSA regulations clearly state that any piece of sporting gear, including bats, that can be used as a bludgeon is not allowed in the airplane cabinet.
This doesn't mean that you can't take your bat with you on the trip.
However, you won't be allowed to place it in your carry-on luggage and bring it into the cabin.
You must place the bat in your checked baggage and check it at the airport before departure.
This doesn't only apply to regulation game bats. You'll have to check even a smaller bat, manufactured as a novelty or a souvenir.
In addition, some airlines will not allow you to bring into the cabin come other pieces of softball equipment, such as helmets or metal cleats.
How To Pack A Softball Bat For Flight?
The best way to make sure that your bag is protected is to purchase a specialized softball gear bag.
These commonly have dedicated bat compartments that are padded, water-resistant, and feature reinforced bottoms.
This should be enough to keep your bat from getting banged up or even broken.
Softball gear bags also usually have plenty of compartments to fit other pieces of equipment.
However, these are out of the price range for some people, so they use just regular duffel bags.
In this case, make sure to protect the bat the best you can. Roll it in multiple layers of bubble wrap to create a thick layer of protection.
Make sure that it doesn't fly around the bag during the flight, and cushion it with clothes and other equipment.
You can also use a rifle or spearfishing case. These are commonly well-padded and fit the size of the bat.
3 Best Softball Bags To Fly With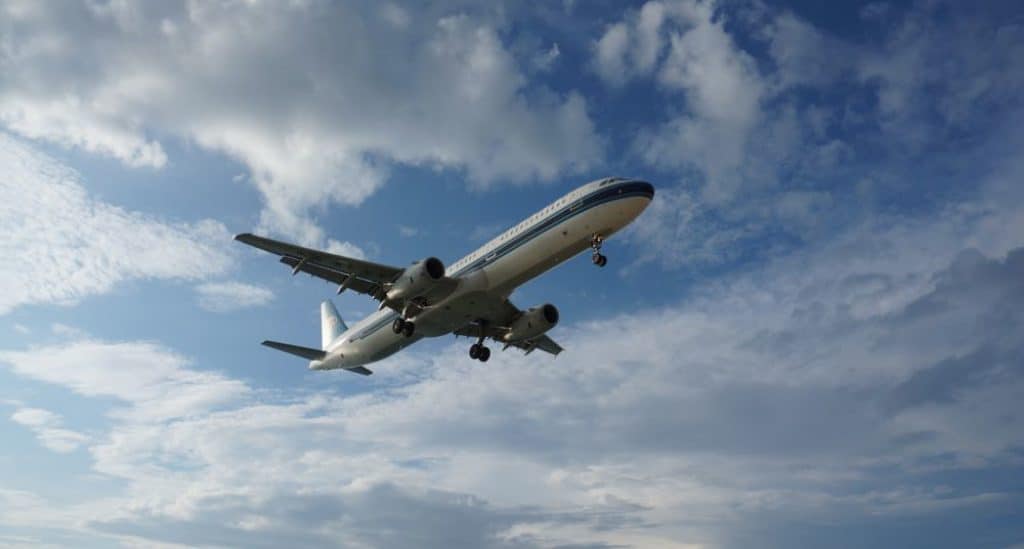 Boombah Rolling Superpack 2.0 Baseball/Softball Gear Bag
Boombah Rolling Superpack 2.0 Baseball/Softball Gear Bag - 23-1/2" x 13-1/2" x...
Big rolling bag is perfect for baseball, fastpitch and slowpitch gear. This is the rolling version (not a backpack)
Heavy duty wheels and a telescopic handle for easy transportation.
Separate shoe compartment - 2 side, bat compartments - Holds up to 4 bats
Reinforced J-hooks make this bag easy to hang on the fence. - Dimensions: 23.5"x13.5"x 9.5"
From Boombah - the leader in performance engineered sports apparel and equipment.
Last update on 2023-08-30 at 17:57 / Affiliate links / Images from Amazon Product Advertising API
Stylishly designed and practical, Boombah Rolling Superpack 2.0 Gear Bag is a great option for storing your softball equipment during flight, but also for regular practice and game needs.
It comes with plenty of storage capacity and separate compartments for different pieces of softball gear.
This includes a dedicated bat compartment that can hold up to 4 bats.
While you may use it as a backpack, it primarily works as a rolling bag which is great for softball players, as it can be rather heavy when filled with equipment.
Also, heavy-duty wheels and stiff and hard molded plastic chassis ensure the bag's durability, no matter how much beating it takes as you pull it through airports.
In addition, the bottom of the bag and bat sleeves are made of fabric specifically developed to resist tears and scrapes.
Boombah Beast Rolling Bat Bag 2.0
Boombah Beast Rolling Bat Bag 2.0-40" x 14" x 13" - Black/Gray - Holds 8 Bats,...
The NEW and improved Beast 2.0 features a molded handle, hard wear fabric on the bottom and reinforced seams. These...
Large bag holds up to 8 bats. Dimensions: 40"L x 14"W x 13"H
Customizable bag flap detaches so you can customize it with a name and number
Heavy duty fabric, zippers, and straps. There are even built in J hooks to hang on the fence
From Boombah - the leader in performance engineered sports apparel and equipment.
Last update on 2023-08-30 at 17:57 / Affiliate links / Images from Amazon Product Advertising API
Another great product from Boombah, Beast Rolling Bat Bag is specifically designed to answer any batter's needs.
It's rather large with 40″ x 14″ x 13″ dimensions and it can hold no less than 8 bats. In addition, the bag features a separate compartment for gloves and shoes.
Plus, there's a small exterior pocket for your valuables. Each of these compartments is reinforced with wear-resistant fabric and heavy-duty zippers.
Furthermore, the shoe compartment is ventilated and separated from the rest of the gear, so you can freely use it for dirty and game-worn cleats.
To ensure safe and comfortable transportation, Boombah has equipped this bag with heavy-duty plastic wheels with tread for off-road wheeling and a rubberized handle.
Another useful feature when traveling is a detachable flap bag that you can personalize with your name and roster number.
Tanel 360 R.A.G.E. Baseball/Softball Wheel Bag
Last update on 2023-08-30 at 17:57 / Affiliate links / Images from Amazon Product Advertising API
Extremely versatile and functional, Tanel 360 R.A.G.E. Wheel Bag will answer all your needs no matter what position in softball you play.
Plenty of stage space is always a plus and this bag has an abundance of it.
It fits up to 5 bats and plenty of other equipment while spreading the weight so it remains very balanced.
Besides room for bats, it also has three here zip-off pockets with locks, two cage compartments for cleats, and two large internal storage spaces.
About 80% of the bag is protected with skid guards so you won't have to worry about damaging it while traveling.
Large wheels and a wide base of the bag are there to ensure the bag doesn't fall over even when heavily loaded.
Conclusion
People who enjoy playing softball like to keep in touch with the game even when traveling or going on vacation.
For them, every opportunity to get some swings or throws in is golden. Plus, those who play competitively know how important it is to stay sharp and in form.
This means that many softball enthusiasts every time they travel somewhere take their bat with them.
Plus, the competitions themselves often include a fair amount of traveling.
If that travel is done by plane, you should know that bat is only allowed on flights as a part of checked baggage.
However, this comes with some risks. Sometimes, your bat may get damaged or lost which is a nightmare for any softball player.
Airport staff is notoriously careless when it comes to handling baggage, so you'll have to do everything you can to prevent potential damage to your bat.