Are Baseball Bats Allowed on Airplanes?
A lot of people prefer an active vacation to just kicking back and relaxing by the pool.
Plenty of baseball enthusiasts like to carry their equipment to their travels and get some swings in while there.
If you're flying on a trip involving baseball activities and plan to bring your trustful bat with you, make sure to do some research beforehand.
Although they're mostly used for fun and recreation, some pieces of sporting equipment can serve as bludgeons.
Baseball bats, hockey sticks, bowling pins, or pool cues can all be used to knock someone out.
And, unfortunately, they indeed are sometimes utilized for those purposes.
With such things it is a good idea to ask; Are baseball bats allowed on airplanes?
Below, you'll find all the crucial information related to taking the baseball bat on a flight.
Are Baseball Bats Allowed on Airplanes?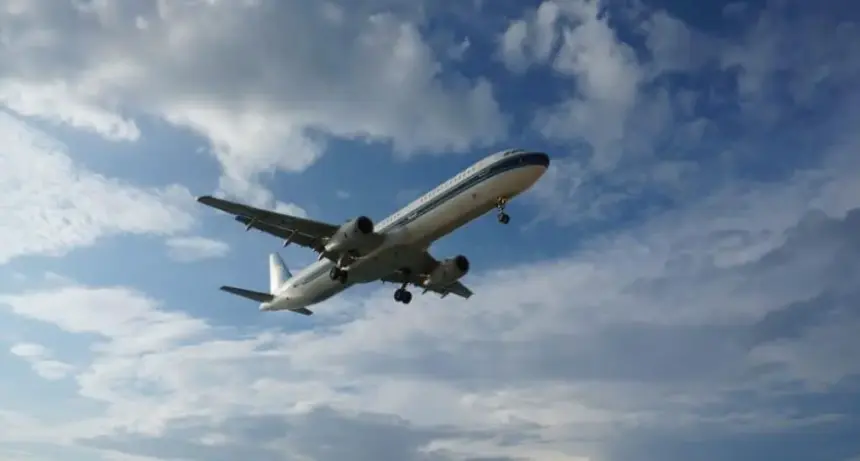 If you've been planning to bring a baseball bat with you on a plane, it's best to forget about it and explore other options.
As mentioned, bats can be used to do harm and anything that can be used as a weapon is strictly forbidden in an airplane cabin.
This also includes novelty and souvenir bats.
However, this doesn't mean that you have to leave your favorite bat at home. The best way to transport them by plane is to pack them in a checked bag.
Checking the bat before departure is probably the safest and the cheapest way to take it with you on your travels.
Another option is to send your bat by mail in advance or rent one at the destination but it can be too much of a hassle.
As for the other parts of baseball equipment, you should use common sense.
If you think that something can serve as a weapon, just leave it out of your hand luggage.
This may include helmets and shoes with metal cleats. Some airlines will allow those on board, but it's best not to risk it.
How to Pack Baseball Bats for Flight?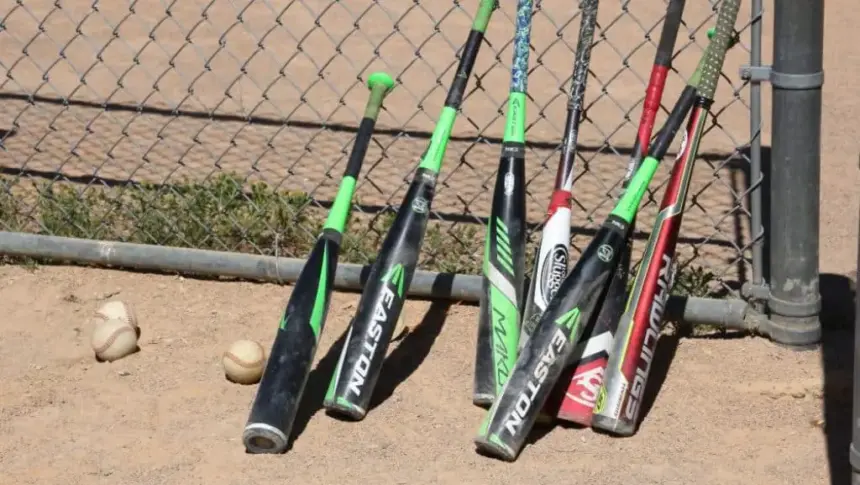 Since you have to put your baseball in a checked bag during a flight, you should try to keep it safe and prevent any potential damage.
We all know how baggage handlers can be careless when loading bags onto a plane. So, makes sure that your bat is well protected.
The best option to pack a bat for flight is to use a specialized baseball equipment bag. There's a variety of these bags available on the market.
Choosing the right one will make sure that your bat reaches its destination in the same condition it was when you packed it.
There are a couple of features you should pay attention to. Pick a bag that has padded and reinforced bottom and sides.
This will provide necessary protection and keep the bat from being banged up. Make sure that the bag is made from water-resistant material.
A good bag will have plenty of pockets and additional compartments so you can pack some other equipment, too.
A specialized bag is certainly the best option. However, in a pinch, you can use some alternatives.
A padded rifle or spearfishing case will do a fine job in protecting your bat. You can also use a regular duffel bag if you have no better option.
In this case, try to provide extra protection by wrapping the bat in bubble wrap and surrounding it with clothes.
3 Best Baseball Bags to Fly With
---
Tanel 360 R.A.G.E. Baseball/Softball Wheel Bag
No products found.
Sturdy and durable, No products found. baseball wheel bag is one of the most functional options on the market.
The first thing you'll notice is an abundance of storage space. You can pack 4 or 5 bats and still have plenty of room for other equipment.
It features three zip-off pockets, two cleat cage shoe compartments, and two large internal storage spaces.
There's also a zip-down pocket holding a glove pouch a small velcro pouch for keys, phone, and other personal belongings.
The bag features XL wheels and is well balanced, so it won't roll over when heavily loaded which is often an issue when traveling.
Tanel's product should serve well both experienced professionals and recreational players.
Check Price and Reviews on Amazon
---
---
Louisville Slugger Omaha Rig Wheeled Bag
No products found.
Louisville Slugger is one of the most recognizable and respected brands in the world of baseball.
So, it's only right that their flagship equipment bag, the No products found. wheel bag, is one of the must-have items for anyone who's serious about their baseball.
You can carry up to 4 bats in the zippered bat compartment while the main chamber easily fits glove, helmet, and other gear.
The Omaha Rig bag is built for durability, so it will easily stand the tumbling in the plane's cargo or heavy-duty daily use.
It will also provide ample protection for all your gear.
Check Price and Reviews on Amazon
---
---
DeMarini Momentum Wheeled Bag 2.0 Series
No products found.
Roomy and comfortable, the second edition of No products found. will have you covered for all your baseball traveling needs.
In this price range, you'll struggle to find a better option. The bag features a simple and practical design without sacrificing storage space.
The bat sleeves on the back fit four bats while two interior compartments will help you keep your gloves and cleats away from the other gear.
Two additional pockets, one interior and one on the side, provide some extra storage.
Inline wheels and interior L bracket make it easy to transport even across rough terrain.
Check Price and Reviews on Amazon
---
---
Conclusion
Arriving at the airport with a bat in your hand will likely get you tackled to the ground and likely questioned by the TSA.
You probably use your baseball bat for fun and sport. Still, be aware that in the eyes of airport and airplane security, it's a dangerous weapon.
So if you plan to bring the bat on the plane, make sure to check all the regulations regarding what's permitted on the plane.
Trying to guess are baseball bats allowed on airplanes is definitely a bad idea.
Inform yourself both on general guidelines and those referring to the specific airline.
Especially if you're traveling abroad. The proper information will save you a lot of trouble and still enable you to take the bat with you.
However, no matter how emotionally attached you're to it, you will have to separate from your bat for the duration of the flight and put it in a checked bag.