Watt Powell Park – Charleston, West Virginia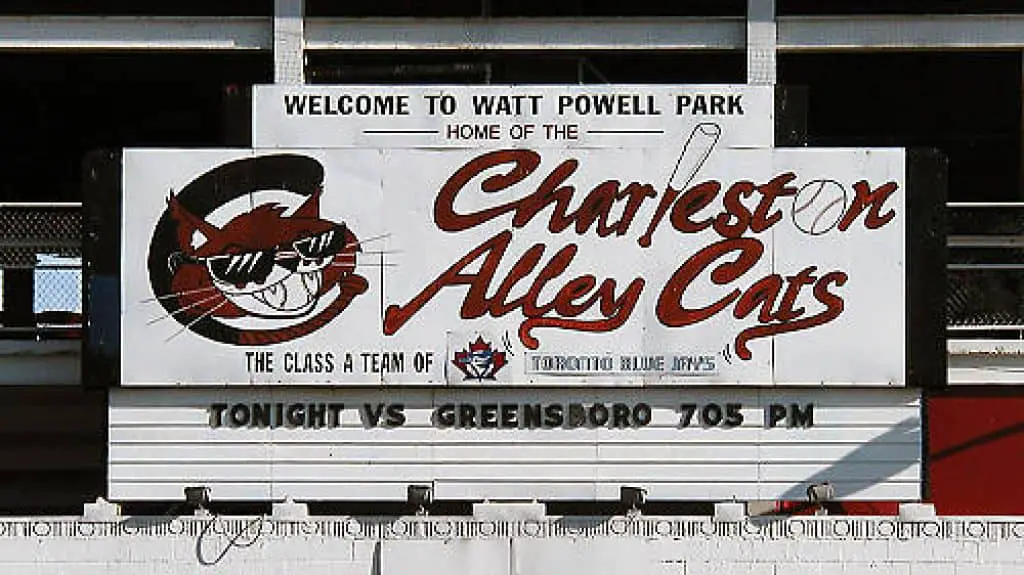 Photos* by Paul Crumlish
Former Notable Players: Chad Fox, Matt Franco, Trevor Hoffman, Pokey Reese, Brett Tomko, and Dan Wilson.
Team

Seating Capacity

Dimensions

Year Opened

None
4,474
LF 340
CF 406
RF 330
1948 (Closed 2005)
From 1948, when it was opened, to its demolition in 2005, Watt Powell Park in Charleston, West Virginia hosted several local minor-league franchises.
During that period, the ballpark was home to the affiliates of the Cincinnati Reds, Chicago White Sox, Pittsburgh Pirates, and Cleveland Indians, among others.
The last team to play at the stadium was the Charleston Alley Cats of the Class A South Atlantic League.
The stadium was built on the site of the former Kanawha Park, which burned down in 1944.
The faith of the Kanawha Park is probably the main reason why the new ballpark was built in concrete and steel in a period when most of the stadiums in the minors were wooden.
The new stadium was named after Watt Powell, the former manager of the Charleston Senators and the main force behind the efforts to build a new ballpark.
Before it was closed, Watt Powell park seated 4,474, most of them under the covered grandstand with only one bleacher section, along the left field line.
The stadium itself is positioned in a rather serene setting with a large tree-covered hill rising behind the outfield fence.
Due to its fairly large field and high outfield walls, Watt Powell held the reputation of a pitchers' park.
*Photos Taken On:
August 31, 2002 (Greensboro Bats vs. Charleston Alley Cats)