Victory Field – Indianapolis, Indiana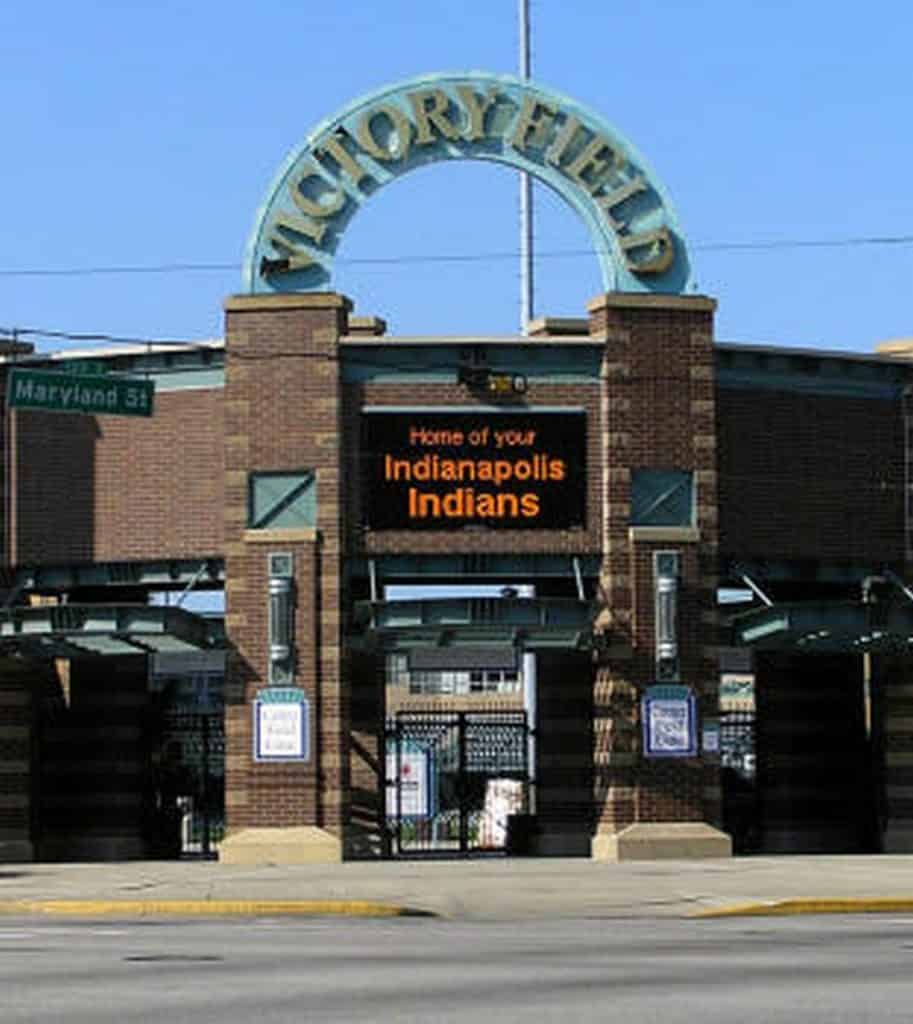 Photos* by Paul Crumlish
Former Notable Players: Ben Sheets, Nate McLouth, Paul Konerko, Ty Wigginton.
Victory Field in Indianapolis opened in 1996, replacing the legendary Bush Stadium.
Unlike its predecessor, whose location was in the residential area of the city, the new stadium marked a move to downtown.
The big investment into the new ballpark was the initial spark in the revitalization of the whole downtown area of Indianapolis.
The field inherited its name from the earlier moniker of Bush Stadium which honored the victory of the US forces in World War II.
Victory Field is home to the second-oldest minor league franchise in baseball, the Indianapolis Indians. The team currently plays in the Triple-A East league and is the affiliate of the Pittsburgh Pirates.
The location of the stadium provides a beautiful backdrop for the games. The RCA Dome used to dominate the sightline before its demolition and now fans can enjoy the city skyline above the right and left field.
The initial seating capacity of Victory Field was 15,696 but it was reduced to 12,230 after a couple of adjustments. In 2005, one of the bleacher sections was removed to provide space for the picnic area.
The city and the team take pride in the fact that the Victory Filed one of the finest ballparks in the whole country.
The stadium has been repeatedly recognized as one of the best in the minors by various respectable publications.
---
*Photos Taken On:
August 25, 2007 (Toledo Mud Hens vs. Indianapolis Indians)