Tradition Field – Port St. Lucie, Florida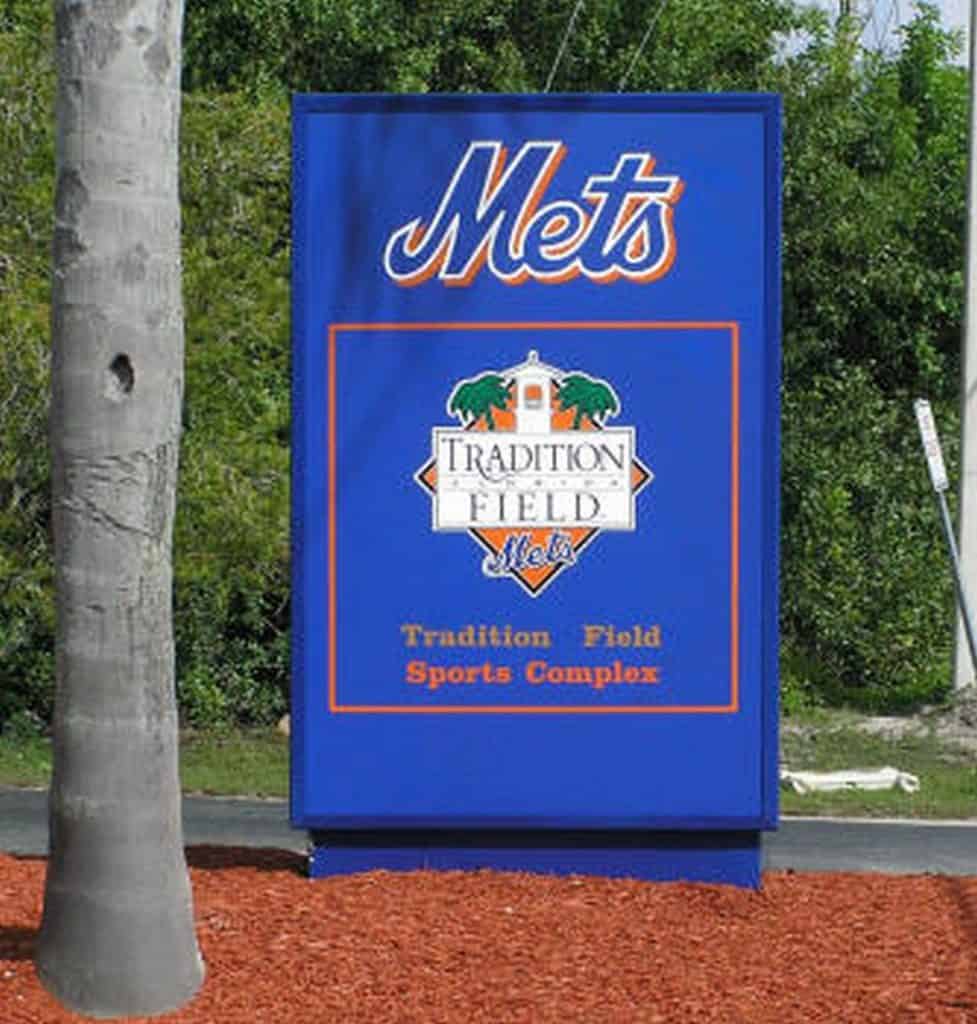 Photos* by Paul Crumlish
Former Notable Players: None
The Mets' spring training home in Port St. Lucie, Florida was built in 1988 and went through several name changes since then.
Initially, the ballpark carried the name of real estate developer Thomas J. White who was instrumental in bringing Mets to the town.
In 2004, the Mets changed the name to Tradition Field. That name remained until 2010. In the years that followed the stadium changed a couple of sponsors.
It was subsequently known as Digital Domain Park (2010-2012), Mets Stadium (2012-2013), once again Tradition Field (2013-2017), First Data Field (2017-2020), and, finally, Clover Park (2020-).
The ballpark construction was based on Thomas J. White's design and was supposed to mimic the Mets' Shea Stadium.
Indeed, it does look a lot like the famed stadium, only on a smaller scale. It features the same field dimensions, blue fold-down seats, and large concrete elements.
At the moment, the field seats 7,160 people. The stadium went through several renovations, including the last one in 2020.
The latest improvements include a new clubhouse, concession stands, and extra outfield areas for the fans.
Besides New York Mets, this ballpark also hosts the local St. Lucie Mets of the Low-A league and the Gulf Coast Mets of the Rookie League.
From time to time, the stadium acts as a venue for college baseball games.
---
*Photos Taken On:
March 12, 2003 (Los Angeles Dodgers vs. New York Mets)
March 20, 2005 (Los Angeles Dodgers vs. New York Mets)
March 12, 2008 (Baltimore Orioles vs. New York Mets)