Richmond County Bank Ballpark at St. George – Staten Island, New York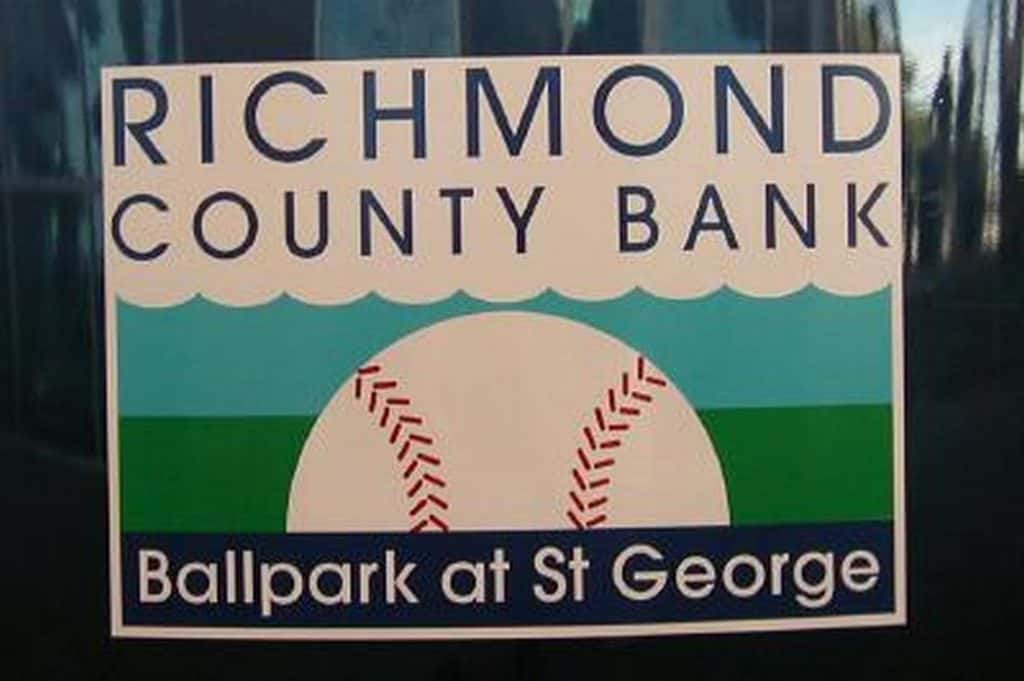 Photos* by Paul Crumlish
Former Notable Players: Robinson Cano and Chien-Ming Wang.
Located on the northeastern tip of Staten Island, Richmond County Bank Ballpark (or RCB Ballpark) is currently home to the Seahawks, the Wagner College baseball team.
It was built in 2001, simultaneously with the MCU Park as the Yankees and the Mets made an agreement with the city to bring a minor league affiliate in NYC.
From its opening to 2020, the stadium hosted an affiliate of NY Yankees, the Staten Island Yankees who competed in the New York-Penn League.
In 2022, the RCB Ballpark will get a new tenant. A new yet-to-be-named State Island team will compete in the Atlantic League of Professional Baseball.
The stadium is also a multi-purpose venue and often hosts various festivals, live concerts, wrestling, and similar events. The current seating capacity is 7,171.
What sets RCB Ballpark from most of the other stadiums in the minors is its fantastic setting. The stadium overlooks the New York Harbor with Staten Island ferry often passing by.
The spectators also can enjoy the view of the Statue of Liberty and the Manhattan skyline.
With its picturesque location and the Staten Island Ferry nearby, RCB Ballpark is primed to become a centerpiece of planned St. George Waterfront revitalization.
---
*Photos Taken On:
July 22, 2001 (Batavia Muckdogs vs. Staten Island Yankees)