PGE Park – Portland, Oregon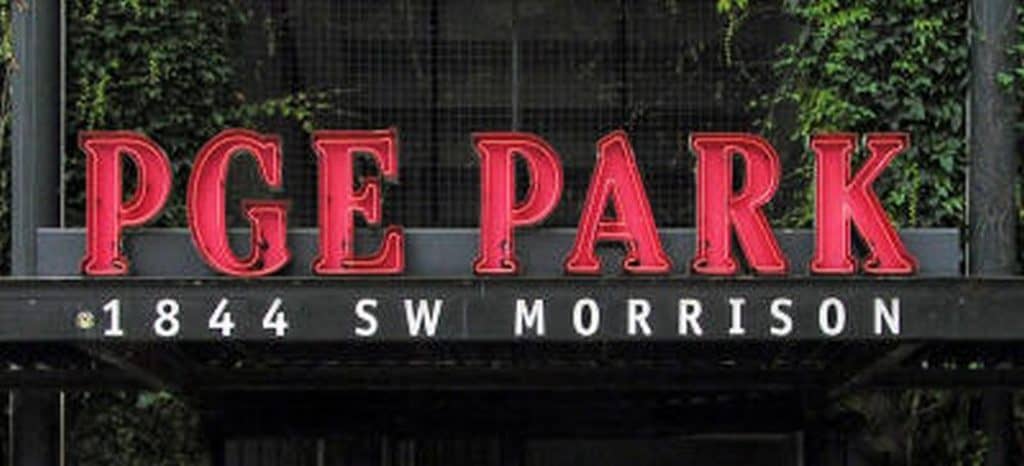 Photos* by Paul Crumlish
Former Notable Players: Sean Burroughs, Tommy John, Mickey Lolich, Lou Pinella, Juan Samuel and Luis Tiant.
Team

Seating Capacity

Dimensions

Year Opened

None
25,218
LF 317
CF 405
RF 320
1926
The PGE Park, now known as Providence Park, has a rich and storied past, holding a special place in Portland sports history.
Originally named Multnomah Field, the site first started hosting sporting events in 1893.
The playing surface and a small original stand were home to local baseball and football teams and even hosted track & field and cycling events.
The proper and complete stadium was built in 1926 and named the Multnomah Stadium. At the time, the capacity was 20,000.
A football venue at first, the stadium didn't host baseball games until 1956 when it became home to Portland Beavers.
It was also the year of the first major renovation, with further significant upgrades taking place in 1981, 2001, 2010, and 2017. In 1969, it became the first minor-league field with artificial turf.
In 2001, following a $38.5 million investment, the stadium was transformed into a modern 21-century venue with plans of hosting the Beavers and the Timbers, Portland's MLS franchise. PGE (Portland General Electric) held the naming rights at the time.
However, in 2010, Portland Beavers have been sold and relocated. Since then, the stadium hosts soccer games only.
While it hosted the Beavers, PGE Park offered one of the more pleasant viewing experiences in minor-league baseball.
Despite the modernization, the stadium kept the old-timey feel similar to some classic ballparks.
---
*Photos Taken On:
August 1, 2010 (Salt Lake Bees vs. Portland Beavers)