Newcastle Field at Bricktown – Oklahoma City, Oklahoma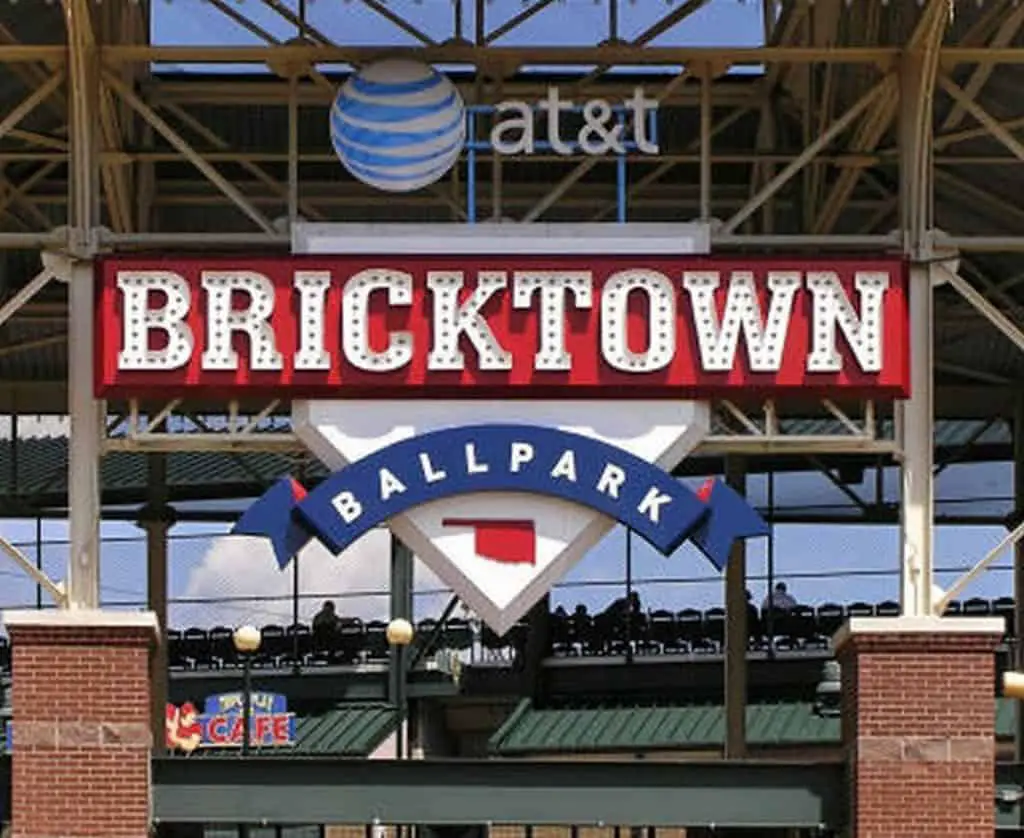 Photos* by Paul Crumlish
Former Notable Players: Ian Kinsler
Newcastle Field, now known as Chickasaw Bricktown Ballpark was built in 1998 as a part of the effort to revitalize Oklahoma City's Entertainment District.
Today, the stadium is in a neighborhood filled with bars, restaurants, and shops.
Most of them are located in renovated brick warehouse buildings, so it's no wonder that the ballpark's exterior follows the suit, too.
480,000 bricks went into the construction of the stadium, earning it the nickname The Brick.
The field was entirely funded by the citizens of Oklahoma City, who voted on a temporary one-cent sales tax increase to improve the city's cultural, recreational, and entertainment offer.
The stadium's primary tenants are Oklahoma City Dodgers. LA Dodgers' Triple-A affiliate used the Newcastle Field as its home since the day it opened.
The full seating capacity is 13,066. However, when Dodgers play, that number is reduced to 9,000.
The ballpark also frequently hosts the Big 12 Baseball Tournament as well as various other sports and entertainment events.
A visit to the stadium also provides a lesson in Oklahoma baseball history.
The ballpark features statues of state legends Mickey Mantle, Johnny Bench, and Warren Spahn. Inside the stadium, there's also the Oklahoma Sports Hall of Fame Museum.
---
*Photos Taken On:
July 15, 2007 (Round Rock Express vs. Oklahoma RedHawks)