McCormick Field – Asheville, North Carolina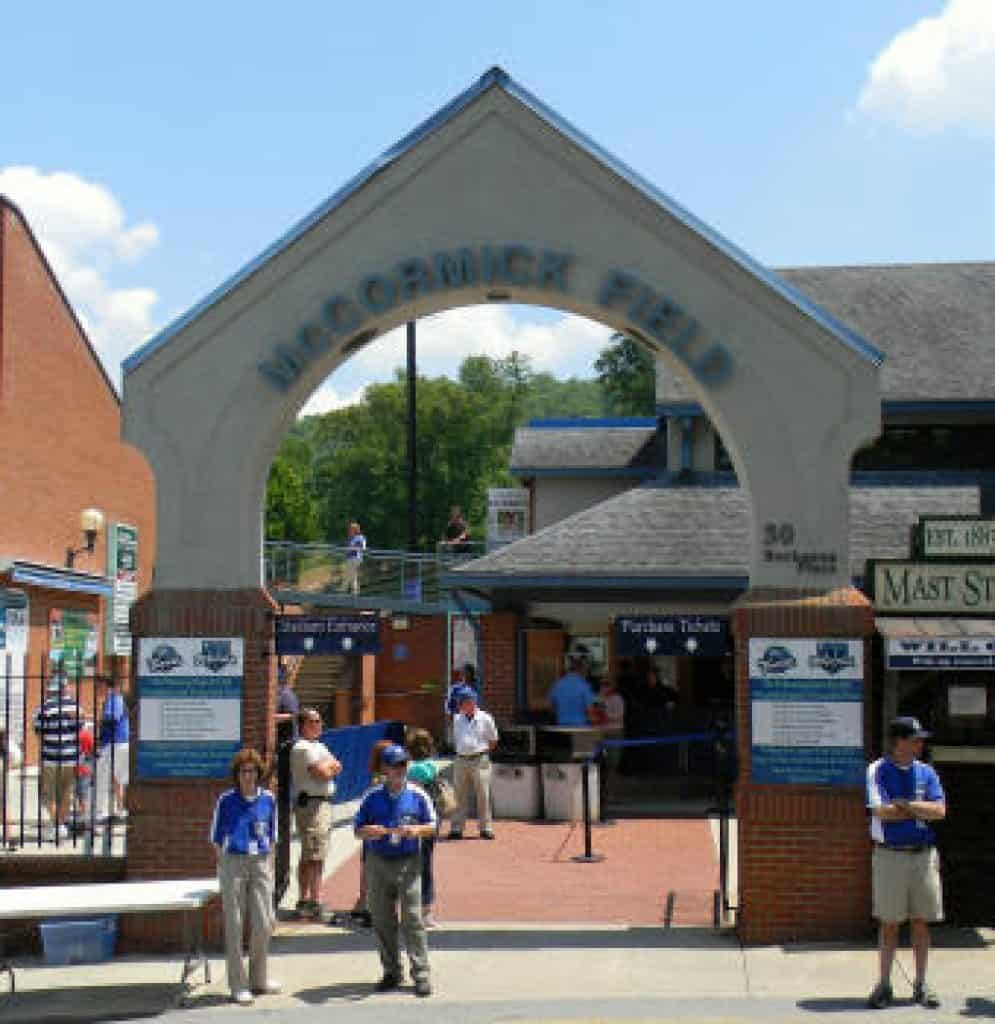 Photos* by Paul Crumlish
Former Notable Players: Bobby Abreu, Shawn Chacon, Todd Helton, and Matt Holliday.
Lewis McCormick Field in Asheville, North Carolina is the third oldest ballpark in the minors.
The unique and charming field is built into the side of the hill which provides a picturesque tree-covered backdrop for the games.
This site has been hosting organized baseball for almost a century, with the first incarnation of the baseball field built in 1924.
Since then, the stadium has gone through several major renovations, with the last one taking place in 1992.
The new ballpark has a similar layout as the original one but features a concrete structure and a rebuilt roof.
The full capacity of the McCormick Filed is 4,000. It has three different seating sections: field box seats, benches with backs, and the plain concrete seating area.
As the stadium is nestled into the hillside, the concourse with several concession stands is actually below ground level.
Since the day it was opened, the stadium hosted one of the longest-running franchises in the minors, the Asheville Tourists, who currently play in the South Atlantic League and are the Houston Astros' High-A affiliate.
Over the years, the McCormick Field hosted numerous major events, including the 2009 Big South Conference Baseball Tournament.
It's also famous for its appearance in the 1998 baseball classic, Bull Durham.
*Photos Taken On:
May 8, 2011 (Delmarva Shorebirds vs. Asheville Tourists)