Johnny Rosenblatt Stadium – Omaha, Nebraska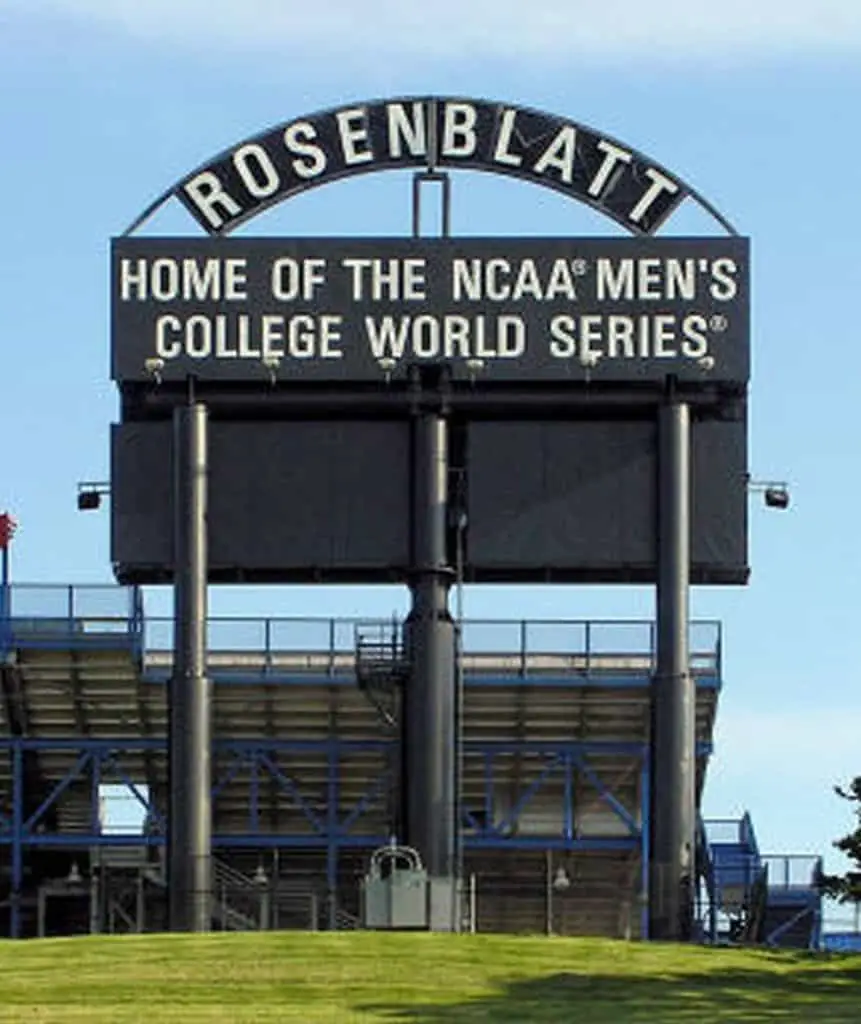 Photos* by Paul Crumlish
Former Notable Players: George Brett, David Cone, Bob Gibson, Jack McKeon, Dan Quisenberry, and Frank White
Team

Seating Capacity

Dimensions

Year Opened

None
23,145
LF 330
CF 375
RF 335
1948 (Closed in 2010)
Opened in 1947, Johnny Rosenblatt Stadium in Omaha, Nebraska, was, until its closing in 2010, the biggest non-MLB ballpark in the US.
The stadium was initially known as Omaha Municipal Stadium but it was renamed in 1964.
The name was changed to honor Johnny Rosenblatt, a civic leader and long-time Omaha mayor, who was the key figure in bringing College World Series and professional baseball to Nebraska.
The Rosenblatt Stadium served as a venue for the annual NCAA Division I College World Series. For those games, the full 23,145 seating capacity was used.
Rosenblatt Stadium also hosted several minor league teams, Most notably, the Omaha Royals, now known as Omaha Stormchasers.
The Royals were played here from 1969 through 2010. As the franchise struggled to fill out the stadium, the capacity for their games was reduced to 8,500.
Eventually, in 2010, the team moved to a new field, Werner Park in the Omaha suburbs. College World Series also moved away from Rosenblatt and is now takes place at TD Ameritrade Park.
In 2011, the stadium was sold to the Omaha Henry Doorly Zoo Foundation and demolished in 2012.
However, in 2013, a Little League-sized tribute to the old ballpark was built on the Zoo grounds
---
*Photos Taken On:
July 10, 2010 (Albuquerque Isotopes vs. Omaha Royals)