Hunter Wright Stadium – Kingsport, Tennessee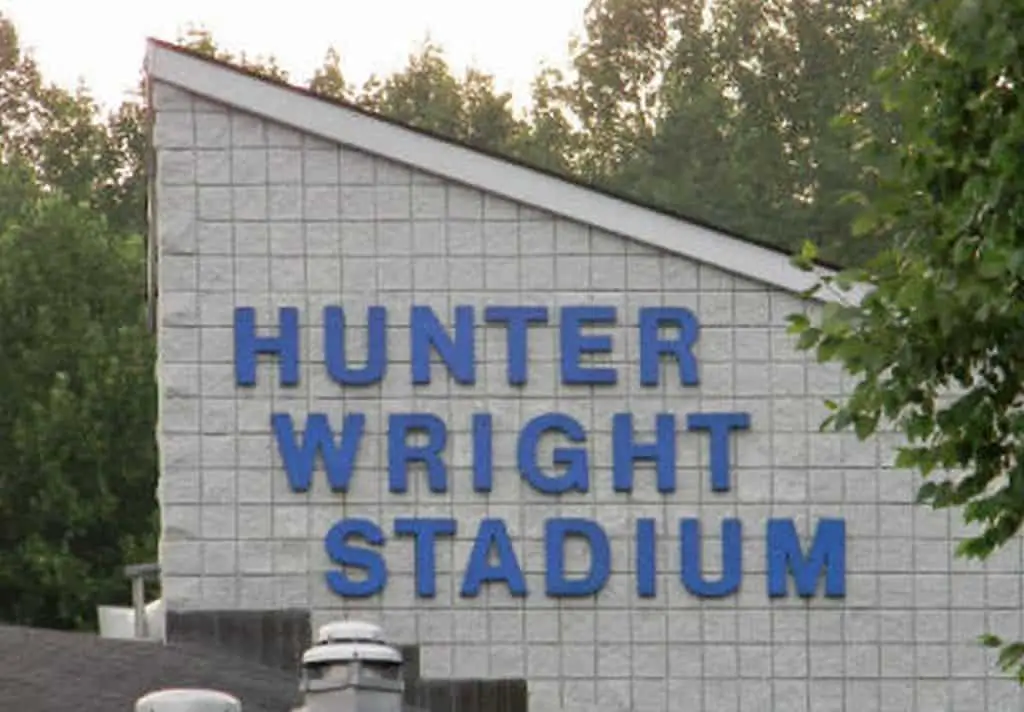 Photos* by Paul Crumlish
Former Notable Players: A.J. Burnett, Jose Reyes, and David Wright.
Team

Seating Capacity

Dimensions

Year Opened

Kingsport Axmen
2,500
LF 330
CF 410
RF 330
1995
Owned by the city of Kingsport, Hunter Wright Stadium is currently home to Kingsport Axmen, members of the summer collegiate Appalachian League.
The venue is also used by the high-school Blue Devils baseball team from the nearby Gate City, Virginia. Prior to the Minor League reorganization, the ballpark hosted Kingsport Mets.
This minor-league affiliate of the New York Mets played at the Hunter Wright Stadium from its opening in 1995 up until 2020.
The stadium is named after Hunter Wright, who was Kingsport's mayor for five terms.
The stadium's seating capacity is 2,500. The steep seating bowl provides probably the best sightlines and the view of the action in the Appalachian League.
An interesting feature is a newly-added pavilion on the first base side which offers an opportunity for the fans to enjoy food and beverage at picnic tables.
It also provides can provide shelter from the bad weather as there's no roof above the grandstand.
The stand behind the home plate features metal bucket seats while the bleachers extend along both baselines.
The stadium is located in a quiet and secluded part of the town among the trees and several housing establishments for the elderly.
Since 1998, the Hunter Wright Stadium has hosted a local high-school baseball competition known as the Coca-Cola Classic.
---
*Photos Taken On:
July 18, 2011 (Greeneville Astros vs. Kingsport Mets)