How Much Money Does A Baseball Stadium Make Per Game? (Solved!)
Baseball is the favorite American pastime and an inseparable part of the country's culture and tradition.
For more than a century, generations have nurtured love and passion for the game that goes beyond anything we can see in other major sports.
However, there's no denying that baseball has always been a big business, too.
We all read about humongous TV deals and know that online merchandise sales are through the roof.
But, game day profits also account for a significant portion of the team's revenue.
The importance of that revenue stream was best seen during the Covid-19 pandemic as empty seats hit teams hard, with many of them struggling to earn any profit.
Below I'll look into how much money does a baseball stadium makes per game, what costs running the stadium produces, and how MLB teams stack against each other when it comes to gameday earnings.
So, let's dive in!
How Much Money Does A Baseball Stadium Make Per Game?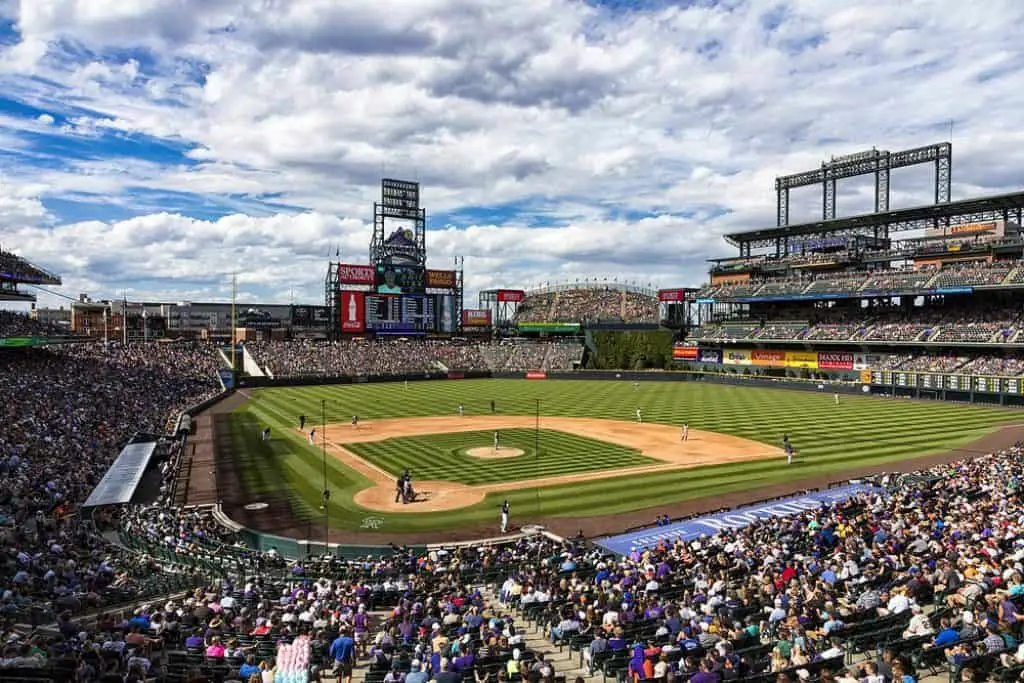 No matter how different their attendance numbers, fanbases, and ticket, concession, and merch prices may be, each team earns a meaningful portion of their revenue on a game day.
Let's take a look at exactly how much they earn per game. For a better perspective, we'll take numbers for the last full pre-Covid season, 2019.
The average attendance per game in 2019 was 28.204. The average ticket price for that season was $32.99.
This means that, per game, teams earned almost $1 million in gate receipts only.
The earnings from food, beverage, and merch sales are even higher.
Per reports, the average amount of money per game from those sources was a bit over $3.1 million.
Put those two together and we come to a whopping $4 million per game, give or take a couple of dollars.
For the whole regular season with 81 home games, this amounts to $325 million.
Which Baseball Stadium Makes The Most Money Per Game?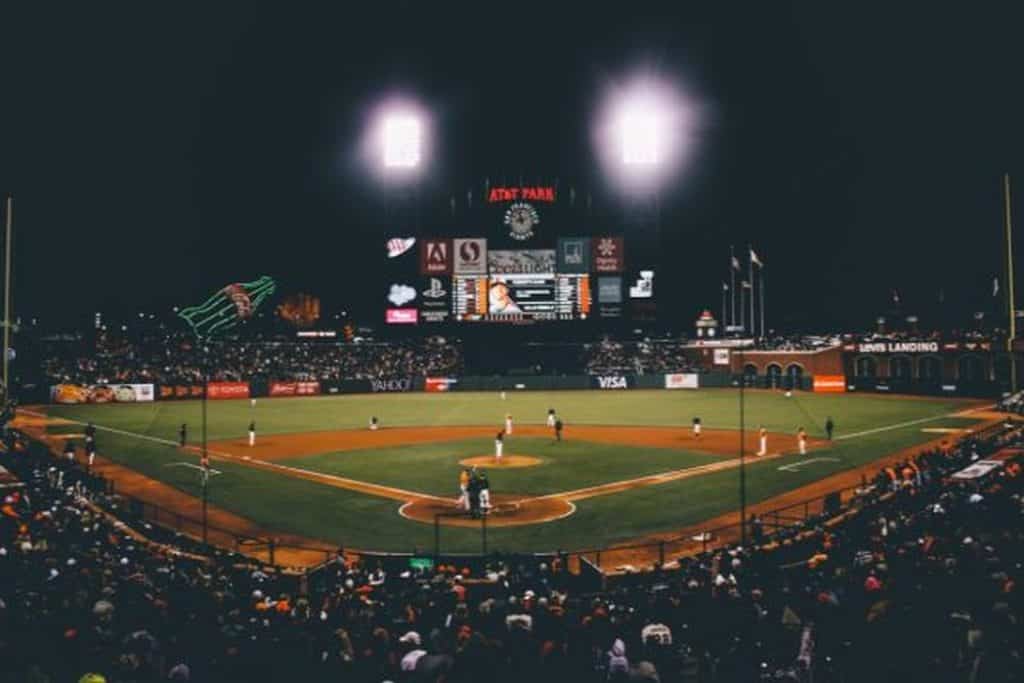 When it comes to a baseball stadium that makes the most money on a game day, there's hardly any surprise.
As expected, New York Yankees and the Yankee Stadium top the list.
With the record attendance and highest ticket prices, they earn the most even before the game begins.
The average attendance at the stadium is 40.975.
With the hefty average ticket price of $86.85, they earn more than $3.5 million in gate receipts for every home game.
Yankees make even more profit selling food, beverages, and merch during the game. The average amount per game here is close to $4.9 million.
When we put everything together we come to almost 8.5 million, or, to be more precise, $8,432,098.77 Yankees make for every game at their stadium.
On the list of highest game day earners, the Yankees are followed by the MLB flagship franchises: Dodgers, Red Sox, and Cubs.
Which Baseball Stadium Makes The Least Money Per Game?
On the opposite end of the list of the game-day earners are the Miami Marlins and their Marlins Stadium.
While Miami is an attractive destination and a vibrant city with a huge Latino population that adores baseball, their attendance numbers are at the bottom of the league.
The main reasons for this are the location of the stadium and the lack of meaningful results lately.
Their average attendance is at a measly 10,016. Of course, attendance this low has a huge influence on game-day revenue.
Furthermore, ticket prices are rather low at $24.65 on average, so Marlins collect only $246,913.58 in gate receipts per game.
Food, beverage, and merchandise revenue fix the situation a bit, with almost $2.5 million per home game.
Combining the two, we come to $2,740,740.74 of average home game profits for the Miami Marlins.
A notch above Miami on the list are A's, Royals, and Orioles.
How Much Does It Cost To Run A Baseball Stadium Per Game?
The total cost incurred on a gameday includes a variety of different expenses.
Gameday operations involve salaries of various staff, including those working on ticket and customer service, security staff, ushers, waiters, ticket takers.
Plus, there is plenty of staff employed on a part-time basis.
Their total numbers depend on a team, but in general, there are about 400 people working on game day.
Their salary may vary, but it's commonly around $18/hour.
Then, there are utility costs. Again, they depend on the particular stadium but normally go up to over $1 million per year.
In addition, teams pay huge bills for electricity used for stadium lights, scoreboards, and billboards.
Plus, there are plenty of hidden costs, usually not disclosed to the public.
During 2020 negotiations with the player union, one team official noted that costs of running a baseball stadium amount to around $300.000 per game.
How Does MLB Make Money with Empty Stadiums?
During the Covid-stricken 2020 season, MLB and its teams got a taste of life with empty stadiums.
According to owners and information they disclosed it negotiates with the players' union, MLB teams were losing an average of $64.000 per home game with no fans in the stands.
Of course, they still had TV money and numerous other revenue streams. this allowed them to still earn money, especially with the multi-million deal the league signed with Fox in 2018.
The league also has lucrative deals with ESPN, Facebook, and Turner Sports and neither of them is dependent on the attendance numbers.
In 2020, with no fans, the league generated a healthy $1.05 billion from sponsorships only.
For some low-attendance teams, such as Miami Marlins, the empty stadiums may have been a blessing in disguise.
It allowed them to significantly cut down game-day expenses, while still participating in league-wide revenue sharing.
Conclusion
For decades, owning a baseball team was one of the most prestigious and most profitable businesses, raking in millions of dollars.
With the rise of the internet, streaming, social networks, and new ways of digital advertising, the profits are higher than ever.
However, the gate receipts and other game-day earnings are still a huge chunk of overall profits.
Teams are still relying on selling tickets, hot dogs, beer, jerseys, and match balls to keep them in the green.
That also creates a big part of the discrepancy and financial inequality between flagship franchises and less popular teams.
With fans again flooding the ballparks, the trend is likely to continue.