Harbor Park – Norfolk, Virginia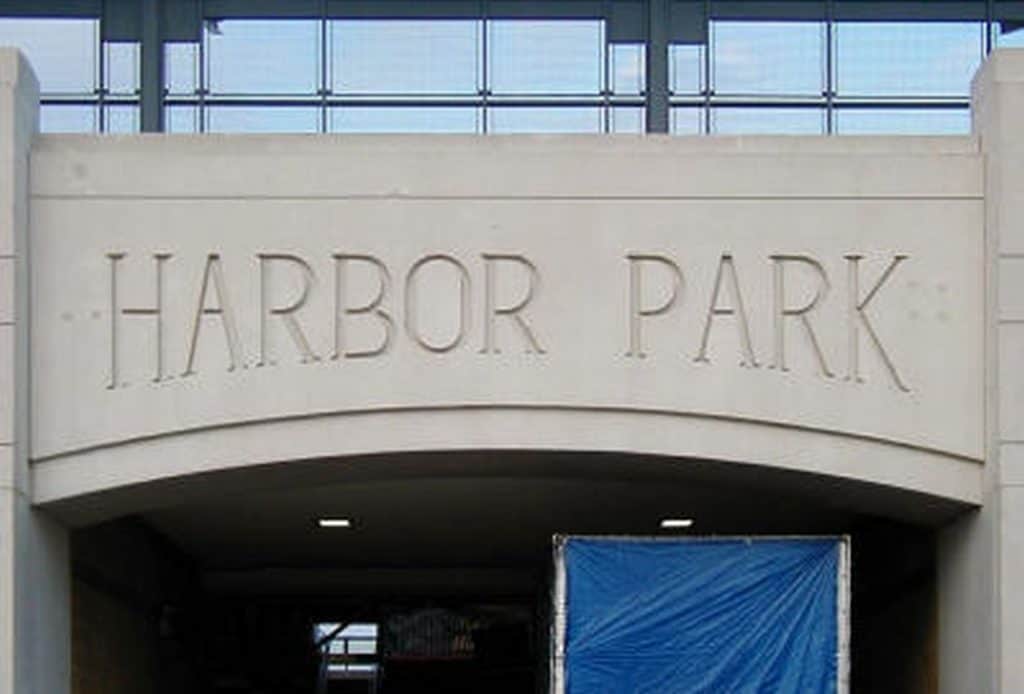 Photos* by Paul Crumlish
Former Notable Players: Jeromy Burnitz, Carl Everett, Jason Isringhausen, Rey Ordonez, Preston Wilson and David Wright.
Team

Seating Capacity

Dimensions

Year Opened

Norfolk Tides
11,856
LF 333
CF 410
RF 338
1993
Opened in 1993, Harbor Park in Norfolk, Virginia was one of the finest minor league ballparks at the time.
Almost 30 years later, it stills provides one of the best viewing experiences in the minors. The stadium sits on the bank of the Elizabeth River and, as its name says, is adjacent to the Norfolk harbor.
This provides a fantastic view of the water along with some large naval ships. A commuter rail station is confidently placed right in front of the ballpark.
The seating capacity is 11,586, including 9,000 seats at the lower deck and 2,800 at the upper deck. There's also room for 300 people in the picnic area and 24 luxury suites.
The owner of the stadium is the City of Norfolk. The primary tenants are the Norfolk Tides. They play in Triple-A East and are the affiliate of the Baltimore Orioles.
The stadium does a good job of honoring the baseball history in the city. Both the interior and the exterior feature plaques honoring the legendary players who took the field in Norfolk.
In the 90s, the field also hosted high-school football games. In 1998, Harbor park was the venue for Triple-A All-Star Game.
Another notable event held at this stadium is the Barack Obama rally in 2008.
---
*Photos Taken On:
August 10, 2001 (Louisville Riverbats vs. Norfolk Tides)