Frontier Field – Rochester, New York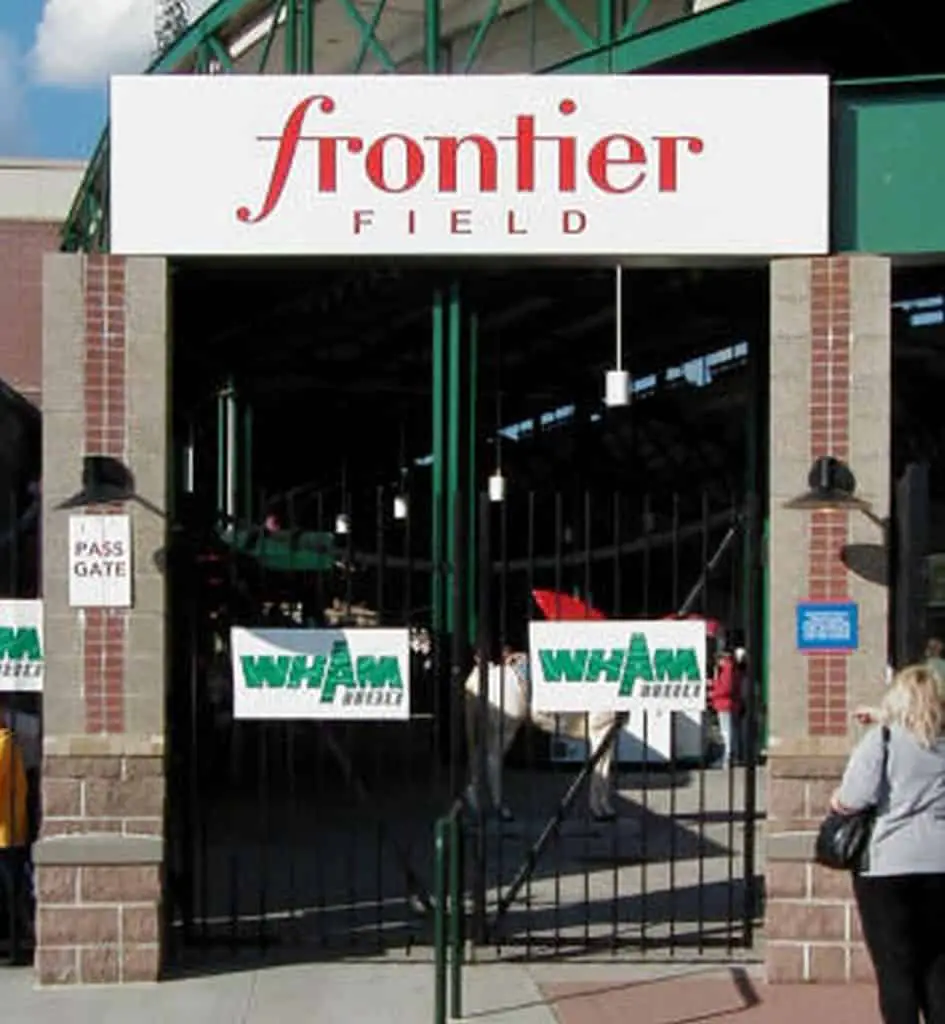 Photos* by Paul Crumlish
Former Notable Players: Rocky Coppinger, Jerry Hairston, Jr., Ryan Kohlmeier, Calvin Pickering, Sidney Ponson, and Josh Towers.
Built as a replacement for the historic Silver Stadium, Frontier Field has been home to the Rochester Red Wings since 1997.
The local telecommunications company, Frontier Telephone, has held the naming rights ever since the venue was opened in 1996. In 2015, the contract was extended for a further 10 years.
The stadium is located in downtown Rochester across the street from Kodiak's world headquarters.
While the Frontier Field was built primarily for baseball, over the years it also hosted soccer and lacrosse games.
In 2020, during the Covid-19 pandemic, the field was home to the Toronto Blue Jays taxi squad.
Frontier Filed may lack some of the charm of the legendary Silver Stadium, but more than makes up for it with plenty of modern amenities.
The stadium features state-of-the-art luxury boxes, a variety of concession stands that is hard to find at any other minor-league ballpark, plus a large gift store.
As the Rochester Red Wings became the sole users of the stadium in 2006, a number of improvements were made to make it a better baseball facility.
A new grass surface with an improved drainage system was installed in 2008 and a new, huge video scoreboard was added in 2010.
---
*Photos Taken On:
July 13, 2001 (Syracuse SkyChiefs vs. Rochester Red Wings)