Chain of Lakes Park – Winter Haven, Florida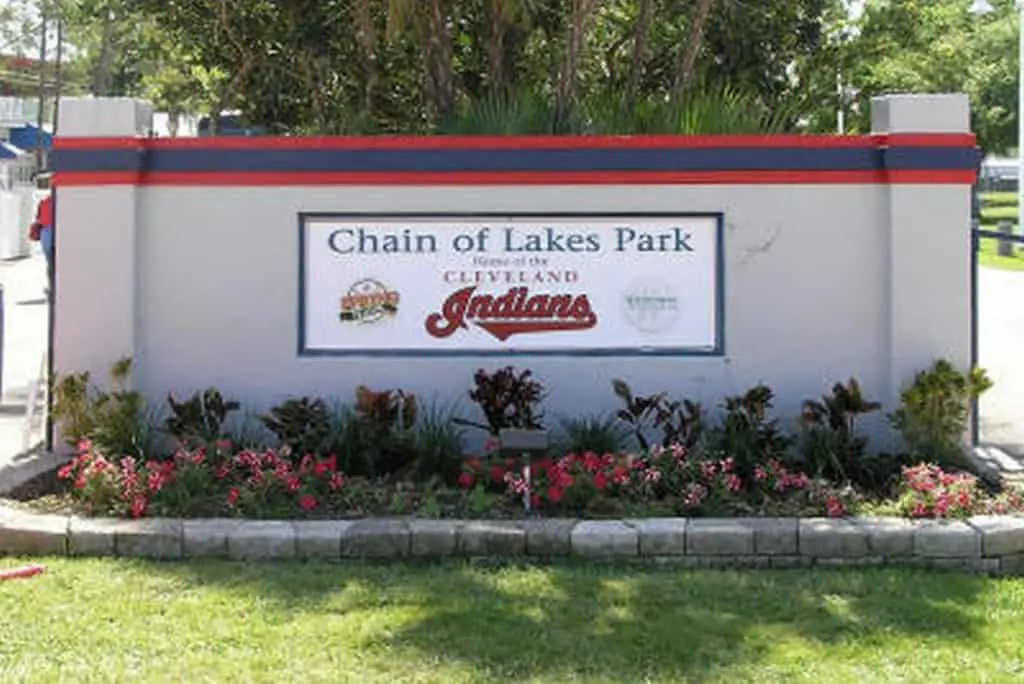 Photos* by Paul Crumlish
Former Notable Players: Brady Anderson, Jeff Bagwell, and Roger Clemens.
Team

Seating Capacity

Dimensions

Year Opened

None
7,000
LF 340
CF 425
RF 340
1966
The baseball field in Winter Haven, Florida, Chain of Lakes Park, was built in 1966 and originally served as a spring training home for Boston Red Sox.
As the Red Sox moved away in 1992, the Cleveland Indians became now spring tenants in 1993 after a major renovation that took place in the same year.
The Indians stayed there until 2008 and their move to Arizona and Cactus League. The ballpark was also served as a home to several Florida State League affiliates
Chain of Lakes Park is a typical no-frills ballpark without luxury boxes, kids' area, or fancy scoreboard. The stadium features the covered main grandstand, long bleachers along the right field, and berm seating in the left field.
When the Indians relocated, the stadium faced an uncertain future, as its location was seen as a more valuable serving for commercial and residential developments.
However, the latest local government plans involve the expansion of Chain of Lakes Park. The first stage of expansion was the building of a state-of-the-art fieldhouse.
The second and third phases will include tearing down the old ballpark and building four new baseball diamonds and three multi-purpose fields, along with other top-notch amenities for athletes and spectators.
---
*Photos Taken On:
March 19, 2004 (New York Yankees vs. Cleveland Indians)
March 16, 2006 (Minnesota Twins vs. Cleveland Indians)
March 13, 2008 (Toronto Blue Jays vs. Cleveland Indians)