Bowman Field – Williamsport, Pennsylvania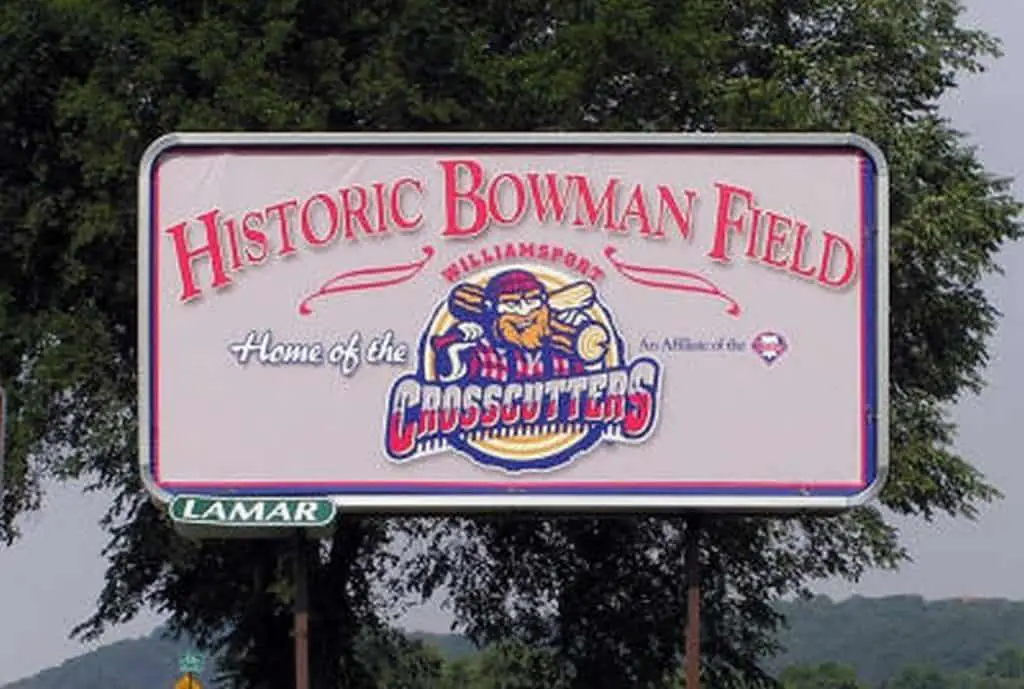 Photos* by Paul Crumlish
Former Notable Players: Ken Forsch, Eric Hinske, Jim Rice, Justin Speier, Ernie Whitt, and Kerry Wood.
Team

Seating Capacity

Dimensions

Year Opened

Wildcats
2,366
LF 345
CF 400
RF 350
1926
Dating back to 1926, Bowman Field in Williamsport, Pennsylvania is the second-oldest ballpark in the minor leagues.
The first professional baseball game played at the stadium was a contest in the Negro League, while the ballpark hosted its first Little League game in 1939.
For the first three years, the stadium was called the Memorial Field due to its location in Memorial Park.
In 1929, it was renamed Bowman Field to honor J. Walton Bowman who led the fundraising efforts to build the ballpark,
He was also the first president of Williamsport Grays ball club that originally played at the baseball field.
During its history, the stadium and its main stand were damaged by the Susquehanna River several times. Also, the ballpark went through a couple of major renovations.
The last one took place in 2016, as 4 million was invested to upgrade the historic ballpark. This renovation reduced the capacity a bit and the stadium now seats 2,366 people.
Throughout the years, Bowman Field hosted minor league affiliates of the Red Sox, Astros, and Mets, among others.
Currently, the primary tenets of this ballpark are the Williamsport Crosscutters.
After spending years as an affiliate to Cubs, Pirates, and Phillies, they are now a part of the MLB Draft League.
---
*Photos Taken On:
June 2, 2002
July 11, 2002 (Batavia Muckdogs vs. Williamsport Crosscutters)
June 8, 2008