Appalachian Power Park – Charleston, West Virginia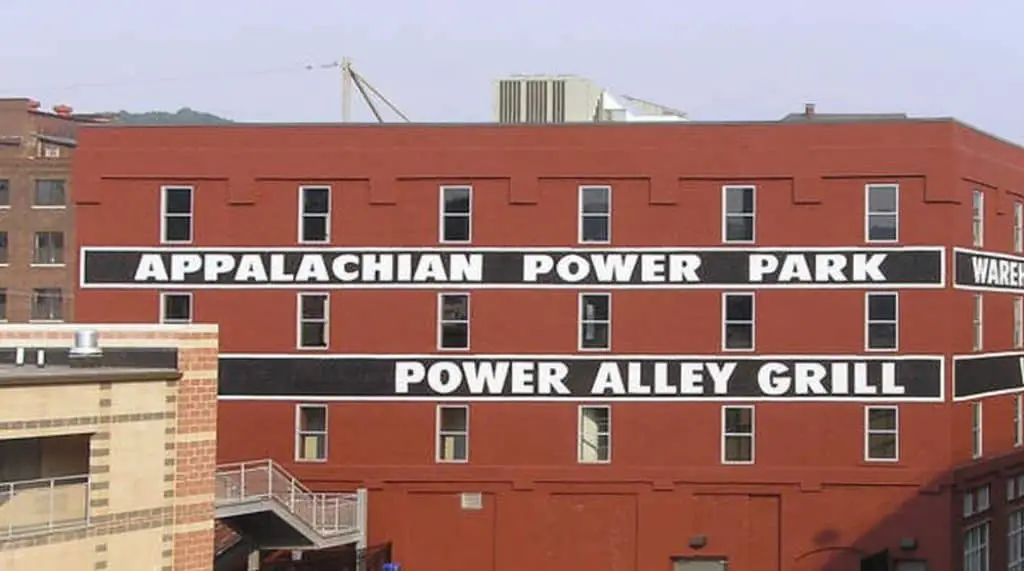 Photos* by Paul Crumlish
Former Notable Players: Ryan Braun
Located in the East End of West Virginia's capital, Appalachian Power Park is currently home to West Virginia Power.
After spending 34 years in the minors, the team is now independent and a part of the Atlantic League of Professional Baseball.
The stadium also hosts two college baseball teams, Marshall Thundering Herd and Charleston Golden Eagles.
In addition, it often serves as a venue for the West Virginia state high school baseball championships. The seating capacity of the stadium is 4,500.
Appalachian Power Park was built in 2005. It's a successor to Watt Powell Park which has hosted professional baseball since 1949.
The naming rights for the new ballpark were sold to Appalachian Power, the regional unit of American Electric Power.
The stadium offers a unique gameday experience, rarely seen at other ballparks. It features an authentic locomotive horn which adds to the game atmosphere and gets the fans going.
The Power also has one of the most famous fans in the country.
Rod Blackstone, known as the "Toast Man" is known for bringing bread and taster to the games and yelling "You are toast!" whenever the home pitcher strikes out a batter.
The team has even accommodated him by installing an electrical outlet into the base of the backstop.
---
*Photos Taken On:
July 30, 2005 (Kannapolis Intimidators vs. West Virginia Power)
August 17, 2008
August 23, 2014 (Kannapolis Intimidators vs. West Virginia Power)